For parents to-be who are expecting a boy and happened to live near the coast, the nautical theme is the choice for a baby shower party. You can also use this theme for the baby shower baby girl, by adding a splash of pink for decoration and invitation. Think about sailboats, lighthouses and anchor when planning the decor for sea-themed baby shower.

Send an invitation with a nautical theme, this could include sailboats, buoys, anchors and wooden boat steering wheel. You can also make the invitations as a boat shape. Use the blue color scheme and the words associated with a nautical theme. You could write something like "Set Sail for Clara Baby Shower!" and proceed to write the party details, including the location and date of the party on the invitation. If the sex of the baby is known, you can also include on the invitation so that guests will bring the right gift.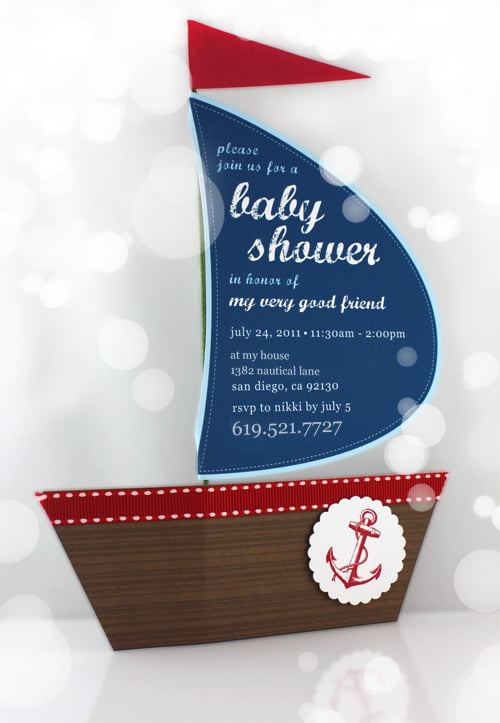 For room decoration, cut the poster board in the form of a sailboat and put the brand around the room. Fishing nets hanging on the wall of the boat. Close the ceiling with blue balloons and maritime signal flags hanging, hanging in one corner of the ceiling to the opposite side.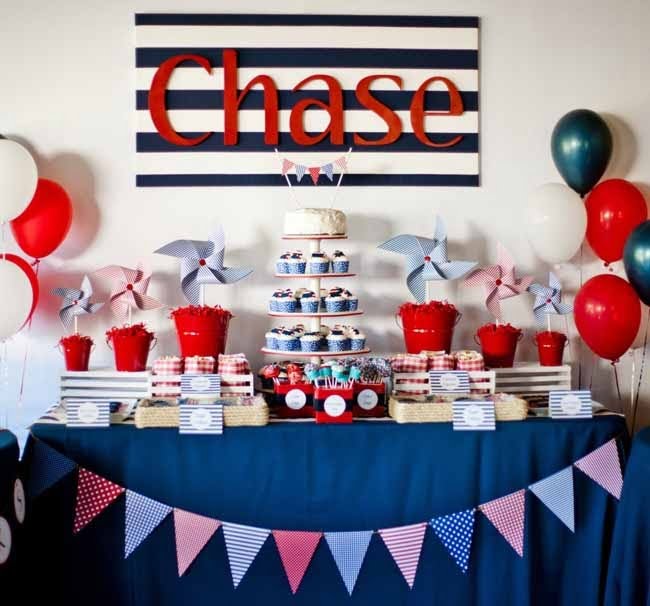 Use blue table cloth to cover the table. You can use a single color or three colors of blue among all the tables. Another idea is to use a striped blue on white clothing. Use a set of white dishes with blue ocean color. To the center of the party, you can use a miniature toy sailboat. Put the baby items like pacifiers, bottles mini, diaper pins on board to keep the baby theme. You can also use the sand in the glass scene with sea shells as centerpieces. If you want to have a traditional look, you can use a flower vase and drape white and dark blue in fishing nets.

To keep the nautical theme, serve seafood. Make sure they are safe for pregnant women as it is low in mercury such as salmon, catfish, crabs and shrimp. You can serve crab, fried catfish and shrimp cocktail. For dessert, serve the cake with the shape of a sailboat or a cupcake with navy blue icing.