Planning a baby shower does not always make you stress. With some inspiration and a small organization, you can easily create a party in honor of your family members and friends with joy. Here are some tips for planning a perfect baby shower.
The first step, you must specify the date for your big day. Despite the rain, the baby shower is usually held on weekends. Night can be a good option if there is a conflict. Baby showers are usually held on the third trimester of pregnancy. Talk to the mother to be about the best date for her and for all the guests importance. While you do not know for sure the schedules of all guests, at least you select the date closest to the guest of honor to attend.
After selecting a date, get a list of the mother to be. The number of guests will determine whether you will hold a baby shower in your home or make a reservation.


Choosing a theme according to the sex of the baby. Find something fun for everyone and look for accessories that fit the theme of the party. Party supply stores have a lot of baby shower themes to choose from. Buy an invitation with the same theme so that guests can find a sense of theme before they arrive at the party.
Next is to choose the menu. Maybe you will serve sit down lunch or dinner, this would require some more planning. Some people choose to have a party in the morning between breakfast and lunch, or afternoon between lunch and dinner. This way will allow you to serve the kind of snacks. Cheese and crackers, chips and dip, mini sandwiches and vegetables on the tray are some popular foods in the baby shower. Leave the alcohol on your menu, because your guests can not absorb. However, sparkling apple cider or other fun drinks can be your great idea.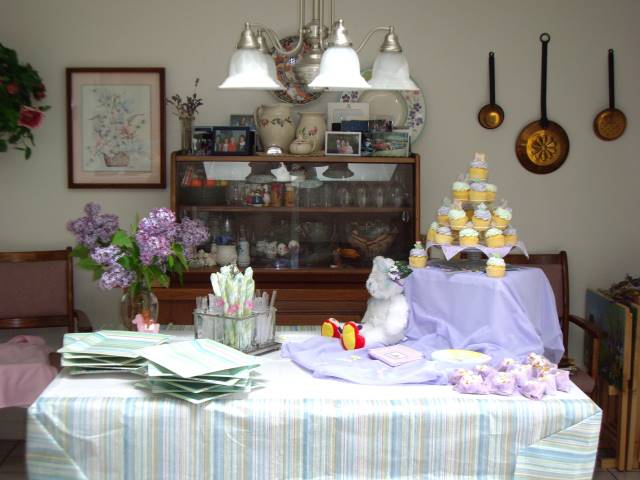 The most important part of the baby shower, especially for the mother to be is a gift. Have a pen and paper handy so that every person can write a welcome gift and who they came from. This will allow you to mailed them a thank you card. A simple plan would be a fun task to entertain and delight your family members and friends.