FREE Printable Bridal Shower Invitation Templates
Planning a bridal shower for yourself or your best friend may be as intimidating as planning a big event such as wedding party. Despite your best intentions, think about what the bride truly loves, you can refers to what kinds of foods and colors that you/she love the most, use those details to help you to establish your bridal shower. First thing first, you can try to decide which theme is suitable for your bridal shower party and draft an invitation card for your special event.
Whether you're the bride, bridesmaid, or even sister, you can use these bridal shower ideas as your references to help you throw a stylish shower party that she will remember it forever. We've provided you with an entire design of bridal shower themed invitation card, it's perfect for a girl who loves everything rustic with some fancy colors twist, a nice burlap accents on its frame along with flowers as the background. This theme is a great way to bring the focus back to the bride and how much she loves her family and friends.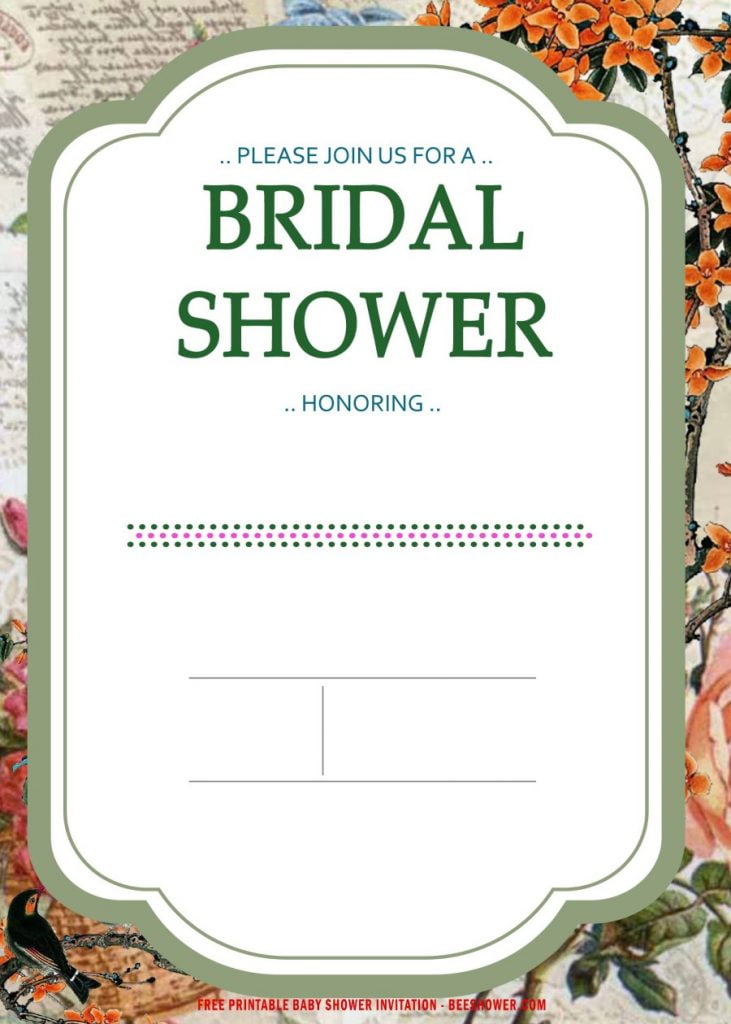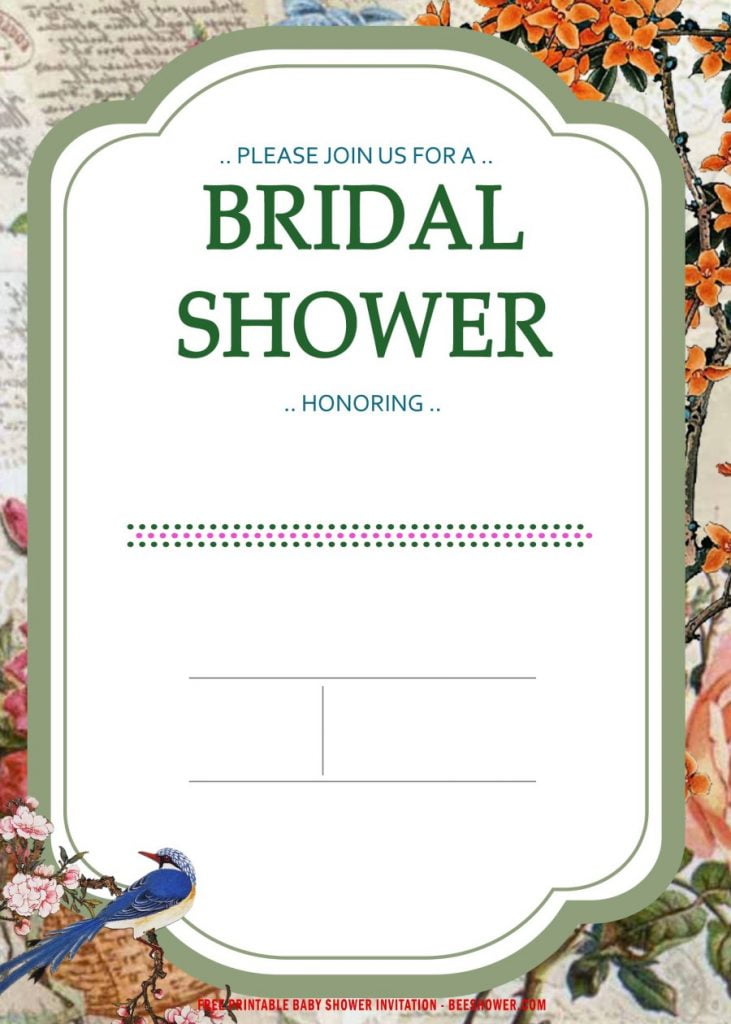 Free Bridal Shower Invitation Templates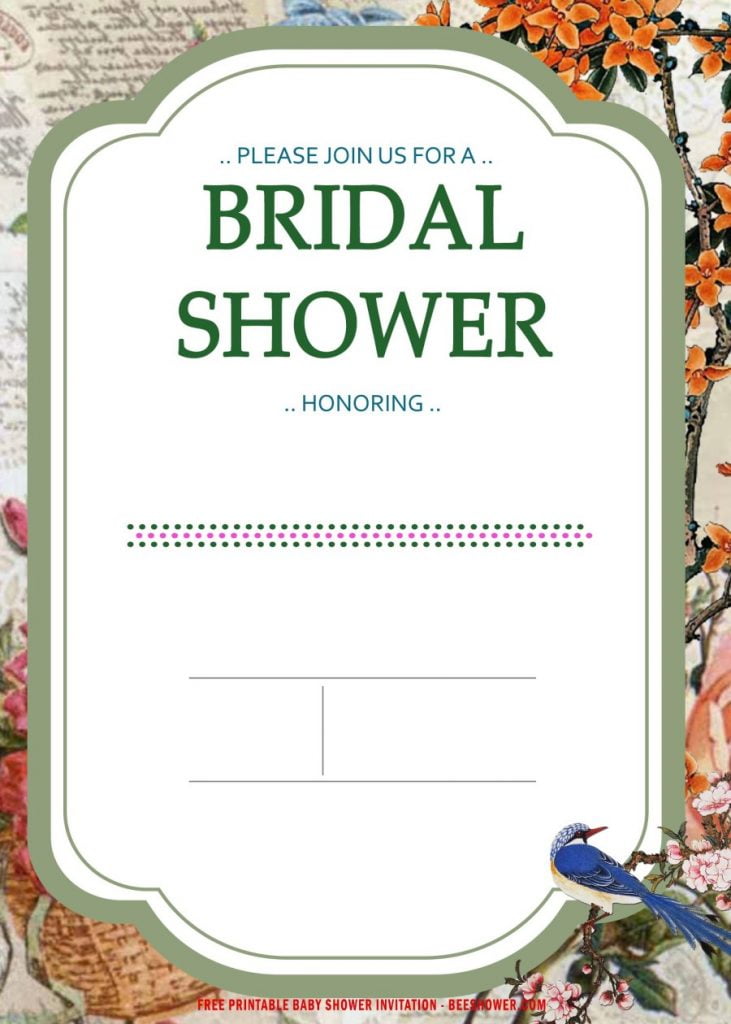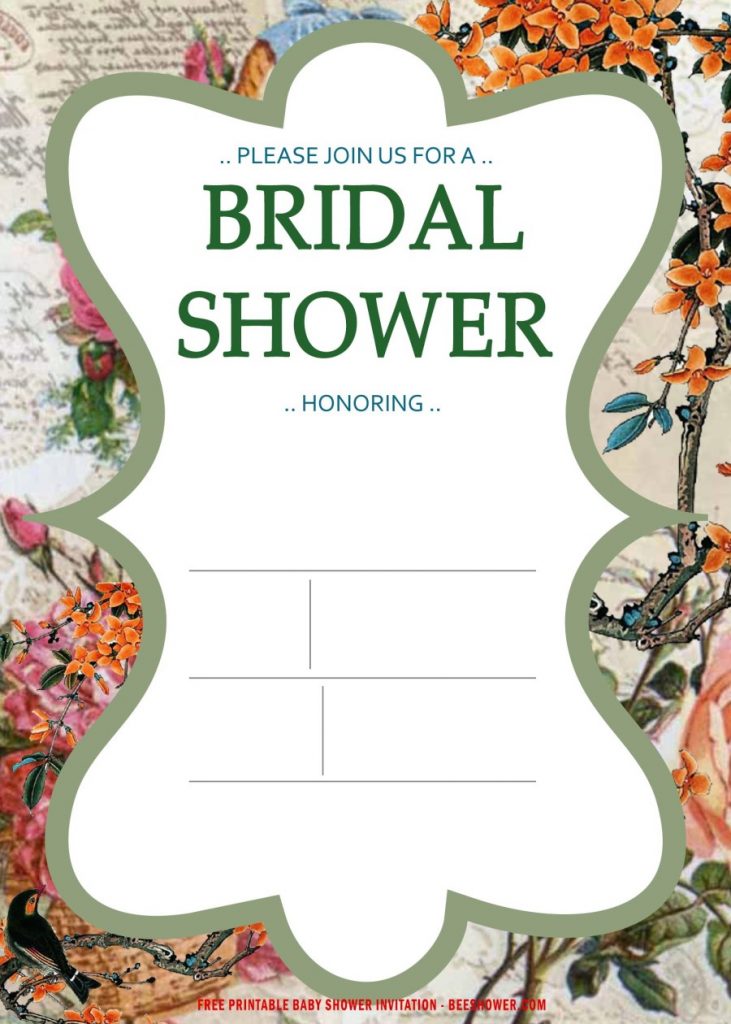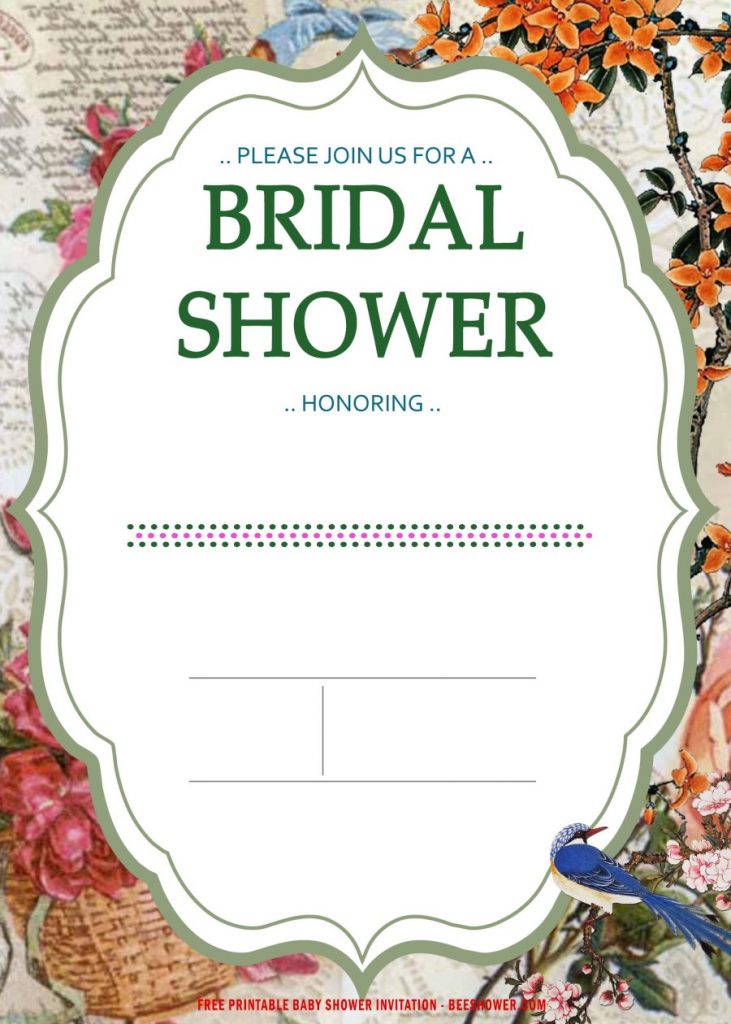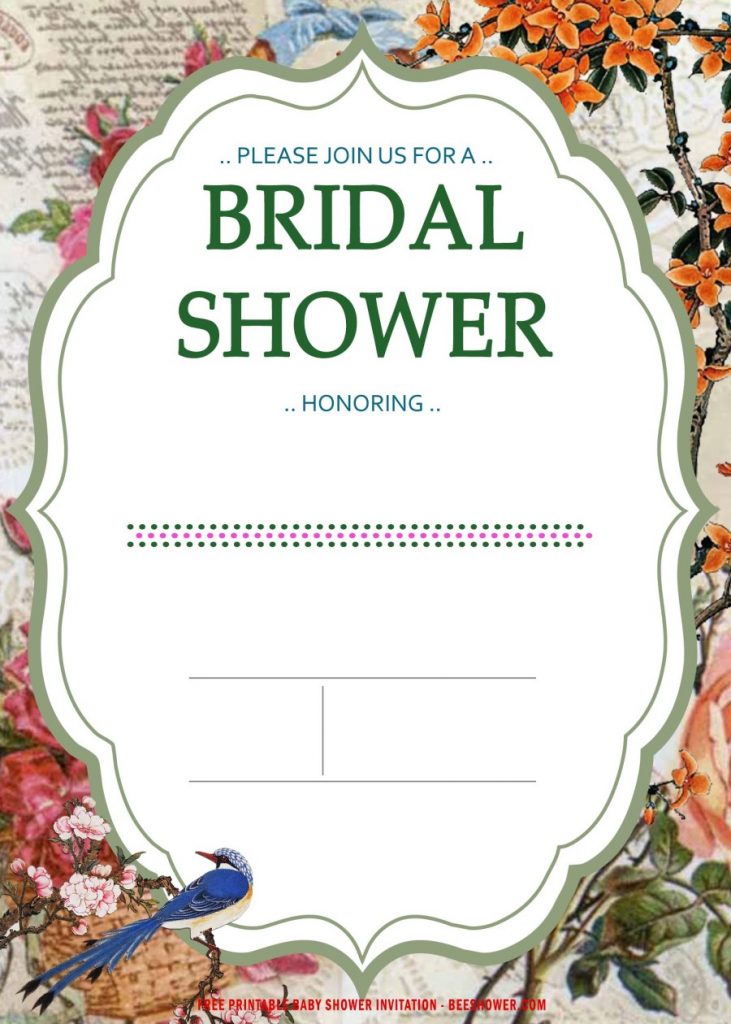 Nowadays, you can send your invitations by an email or through a simple tagging from social media platform. If you're a creative, you could even make them yourself. This is an easy way to save your budget. Adding a personal touch is always a good idea, you can put your preferred text below "honoring" word, use Ms. Word or Paint as it is relatively easy to use and has plenty of features. Feel free to use our template design, you can download your favorite template with your eyes closed, just click your right mouse button and choose save image as and select your default download location. For the additional information, you can take a note on these following tips,
Use cardstock paper for your invitations card, it has various types of colors, thicknesses and textures.
Choose the thicker one, because this paper is not easy to crease and tatter
The standard print sizes of wedding, birthday and baby shower invitation is 5x7inches, but you customize your size into 6×6 or even 7×5 inches