For an expectant mother, baby shower comes very close to the birth of their baby. After celebrating the arrival of the baby, send a thank you card for each guest is the best way to give respect to their presence. Cards must be done in a way that is respectful and personal style to identify individuals who have supported during pregnancy.
There are many things to consider when looking for a card that is appropriate for a baby shower. Choosing a thank you card that matches the theme and decor.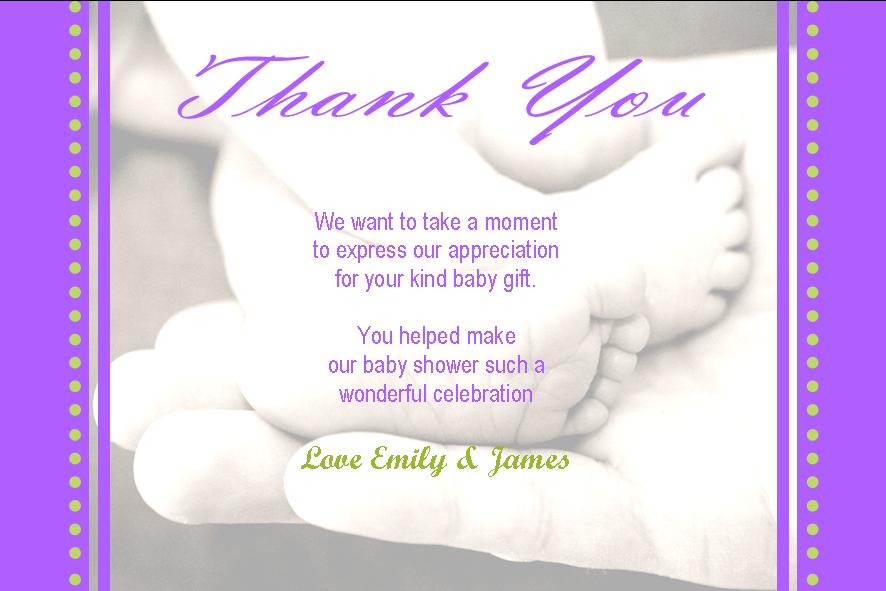 Decoration. The colors used for decoration should match the theme of the baby shower. This is a wonderful way to say thank you for your guests.

Themes. If you use a specific theme for a baby shower, then you can incorporate aspects of the theme on the card. Maybe you use illustrations in early invitation, it would be very fitting if you use it for thank you cards as well.
Style. Maybe the baby shower you will be relaxed and fun, you can choose a thank you card in accordance with this style. However, if you celebrate with a formal party, then in accordance with your personal invitation card to have a more formal thank you cards.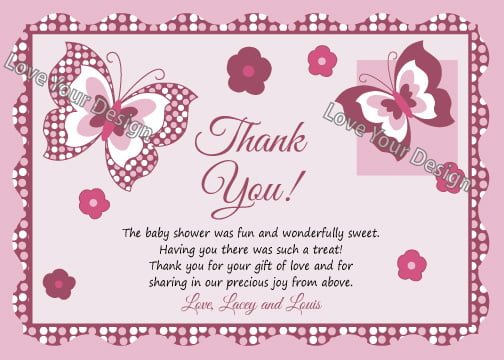 A thank you card is something that will allow your guests know how much you appreciate the gifts they bring to your baby. By selecting an appropriate theme baby shower, then you will have the right card to send and share the joy of the arrival of your baby candidates.