Get this stunning surprise 50th birthday party invitations for your parent! Some people regard fifty as the peak of their life. They hope all the best wishes come to them in fifty. Looking at kids' success, having grandchild or even going around the world are such dream for every 50th people. So, why don't you held a celebration of their birthday. It could be your dad, mom or grandparent.
This invitation template comes in blue color. Wish they got beautiful life like the color of the sky, so bright and clear. The colorful balloons on its side tell many stories they have. Growing old is such a bless for everyone with its special moment.
Look at our free printable invitation template and the birthday party ideas. Enjoy the party by having some dishes. Don't forget to decorate the room to enliven the party.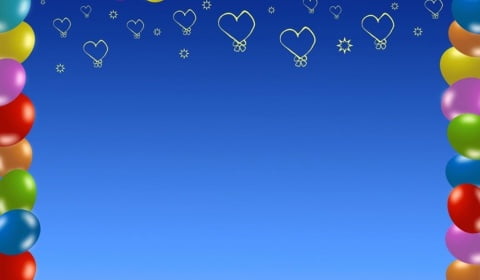 How to download this template?
It is very easy to get this free printable 50th birthday party invitations. You need to click on the image and then right click to choose Save Image As. Place the file and then your file is ready to be printed.
What is the best paper for this template?
We recommend you to use a cardstock paper since it gives authentic result and sharp image. If you add photos, then it would be great. Don't worry of your printing quality. This file has high resolution in HD quality.
Wording example for surprise 50th birthday party invitations
This free printable template allows you to write the wording by yourself or using some examples you can find in google. Here is one example for you.
Fifty and Fabulous!
It's a birthday celebration for
Jessica Parker
Friday, August 25, 2016
6:00 pm
Scott's Seafood Restaurant
1243 Taft Avenue. Orange CA 92845
Kindly RSVP by August 15th
Text/Call: 714-444-5432
50th Birthday Party Ideas
Well, turning to 50 doesn't mean that you don't need cakes anymore. Below are several party ideas you can use for the golden party. Reaching this age seems to be you got everything in life. That is why, gold is the best color for your decoration. Add some glitter on your cakes. Beer? Liquor? It is possible. Just make sure there are no teens and kids.