Plan to welcome your baby boy's birth? Here we have stunning printable baby shower invitation ideas for boys that will suit your moment. It comes in mostly blue color and jeans-shoes are on the corner. Blue is the fix color to represent boys. That is why, most people choose blue in every moment, birthday party, baby shower and celebration. Besides, blue also represents color of the sky that means bright and clear. Every parent wishes the best for the baby.
Our free printable invitation template is in JPEG format. It is very easy to download. You are also free to customize. The blank space is used to write the date, place, and RSVP. If you are able to operate editing software, then your work would be perfect. You can add your baby's photo and choose various font types for the wording.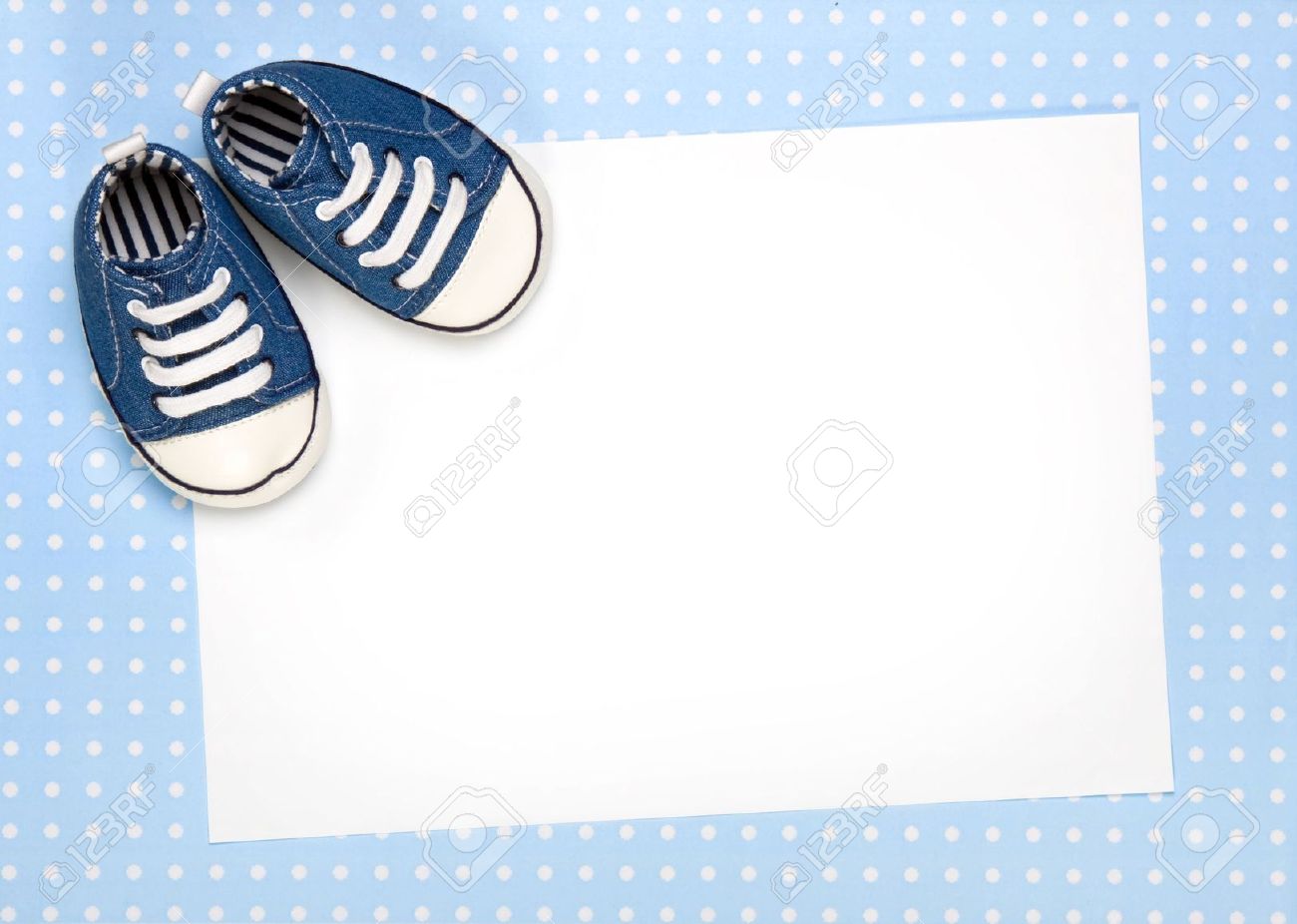 How to download
The free printable baby shower invitation ideas for boys are really easy to get. You have to click on the image and choose Save Image As menu. Place the file on your folder and it is ready to be used.
What is the best paper to print?
Well, we recommend you to use a cardstock paper. Because it gives you an authentic and sharp image. It makes your invitation card really amazing. It is possible for you to resize the file.
Wording example for printable baby shower invitation ideas for boys
Below is one of the wording example for you. If you want your own, then it is possible.
Baby Sprinkle
Baby smiles and giggles galore
Look who's hoping a
Baby Boy
Please join us for a Baby Shower honoring
Jason Smith
Saturday, July 15th, at 2 pm
125 Madison Street
Pensylvania
RSVP to Abbey at 673-790-5789
Boys Baby Shower Party Ideas
Look at our party ideas. We choose blue for everything, balloons, paper craft, wall and also the cakes. We decorate the cupcakes in blue-cream. For you who love sports, it is possible to add some balls on your cupcakes.