Children love ice cream. This sweety cold meal is favorite to everyone. Think about it. Having ice cream party sounds great. Prepare your kid's birthday party in ice cream theme to enliven the moment. Of course the first thing you have to do is getting the invitation card.
Find the stuff here. We have the ice cream birthday invitation template that is very easy to get. It is in JPEG format that has high resolution in HD quality. After print it out, you are free to customize the blank space by writing the date, time, location and also your kid's name. You are free to choose between markers or editing software in customizing the file. While you use th4 software, you may add any photos or images as you want.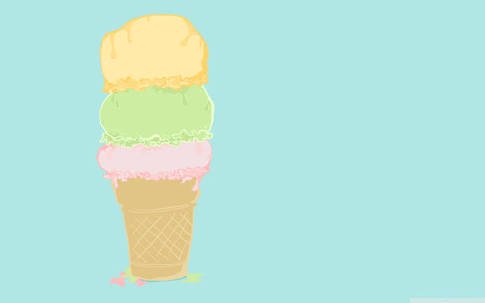 How to get this file
It is really simple to download this ice cream birthday invitation. You need to click on the image and choose Save Image As by clicking in right mouse. Then place the file on your folder.
What kind of paper you should use
Since it has HD quality, so don't waste your time by using common paper. We recommend you to use a cardstock paper because it gives you an authentic image. Then if you want to resize the file, it is very easy to edit.
Wording for the ice crean birthday invitation template
There are many wording examples you can find out of there. Some people think that wording is not too important when you just give the date information. But some else think that it is a musy in the invitation card. Here we have one example for you.
Ice cream, sprinkles
And birthday cake galore
A sweet moment we want to share
Please join us in
Heidy 8th birthday party
At Saturday, June 25th 2015
2 pm
376 67 street of Montana
Costa Rica
RSVP to Key at 699 453 4096
Ice cream birthday party ideas
Decoratr your room in colorful ways. Balloons, stickers, or even posters are some of party stuff you may consider to be there. Don't forget to prepare the birthday cake because it will be the main food in a party. How about ice birthday cake? Sounds good then.