Wanna have a stunning birthday party for your kids? Then don't hesitate to go to our blog, beeshower. In this special occasion, We give you the free printable Harry Potter birthday party invitations file in JPEG format. It is very simple to get so you don't need to be worry. Who don't know Harry Potter? He is  young, handsome, smart and brave young man. He learns a lot in Hogwarts. That is why his teacher love him.
Here you just need to write down the party information. We have provided the blank space. It is so amazing, isn't it?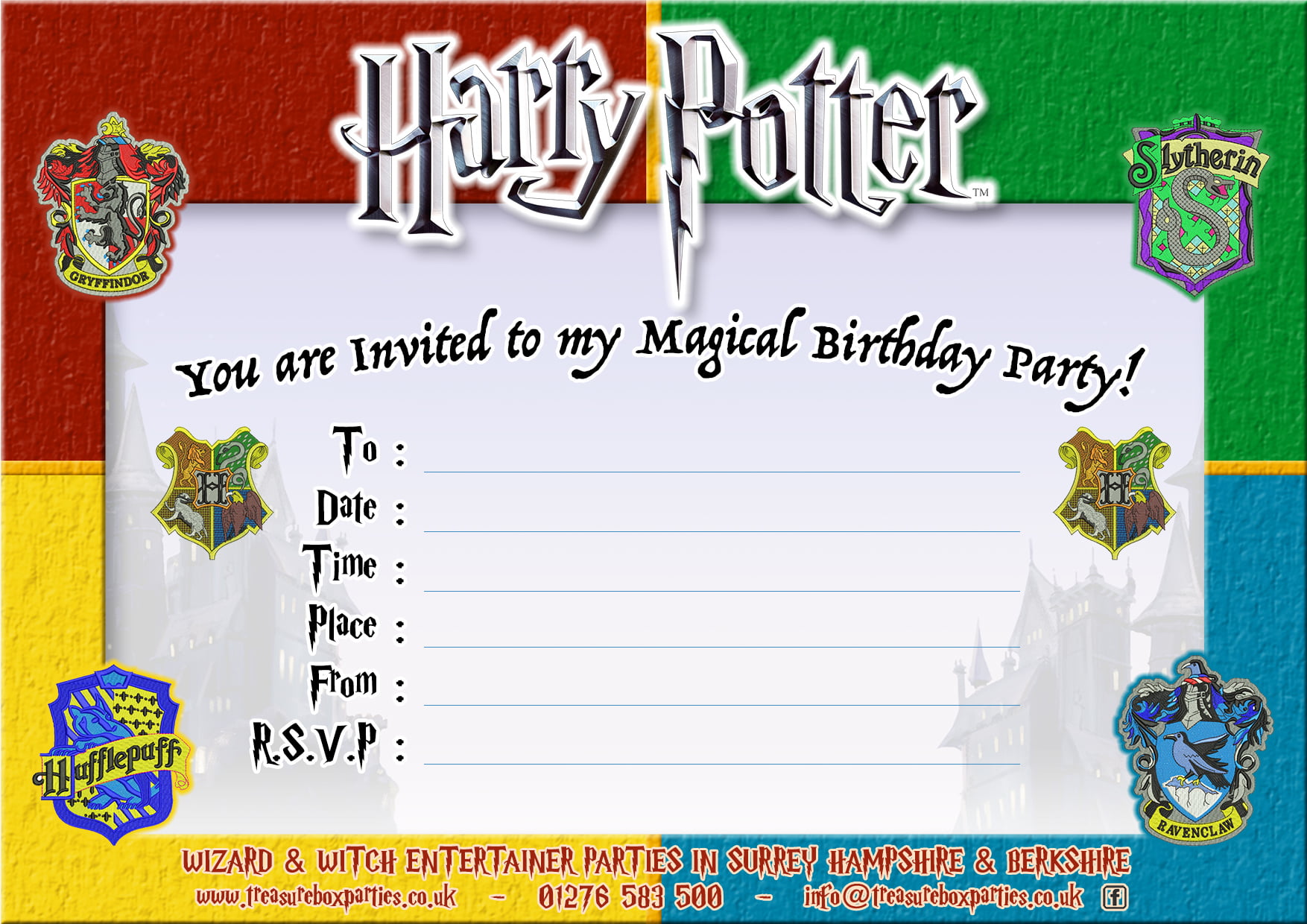 How to download this file
It is very easy to get Harry Potter birthday party invitations file. Even kids are able to do that. You just need to do right-click on the image and choose the Save Image As menu. Then place it on your computer. The file is ready to be used.
What paper you should use
This file has high resolution in HD quality. Therefore, don't waste your time by using common paper like HVS to print. We recommend you to use a cardstock paper because it gives you an authentic result. Very similar to the file.
Wording example for Harry Potter birthday party invitations
Bunch of wording example you can find out of there. Here we give you a very simple wording example without any poems and opening sentences. You can see below.
HARRY POTTER
You are invited to my Magical Birthday Party
To: Belinda
Date: May 28th, 2018
Place: 792 Spring Field, Canada
From: Anne
RSVP: to Jenny at 492 892 4839
Harry Potter birthday party ideas
From now on, you don't need to feel worry of the party ideas. First idea, you can set the table in 4 different group in Hogwarts School. There are Gryffindor, Slytherin, Ravenclaw dan Hufflepuff. You need to prepare red, green, blue and yellow table cloth to cover your table. The next idea, you can just make a Harry Potter snack like Golden Snitch Cookies below.