Frozen Invitation Templates – Editable With MS Word
Is your kid ever dreaming of to be a little Snow Queen? Especially when they turned on the TV Channel in order to be able to watch Frozen, am I right? Oops, ha-ha! You're not the only one, folks. Even my own have that dream, and they do really wants it so bad. Anyway, isn't that our responsibility to make it happens? Yup! And I've got one for you, you can have it for free, a super-awesome "Frozen" themed invitation card, and you're going to see it through today's article. Let me show you how it goes…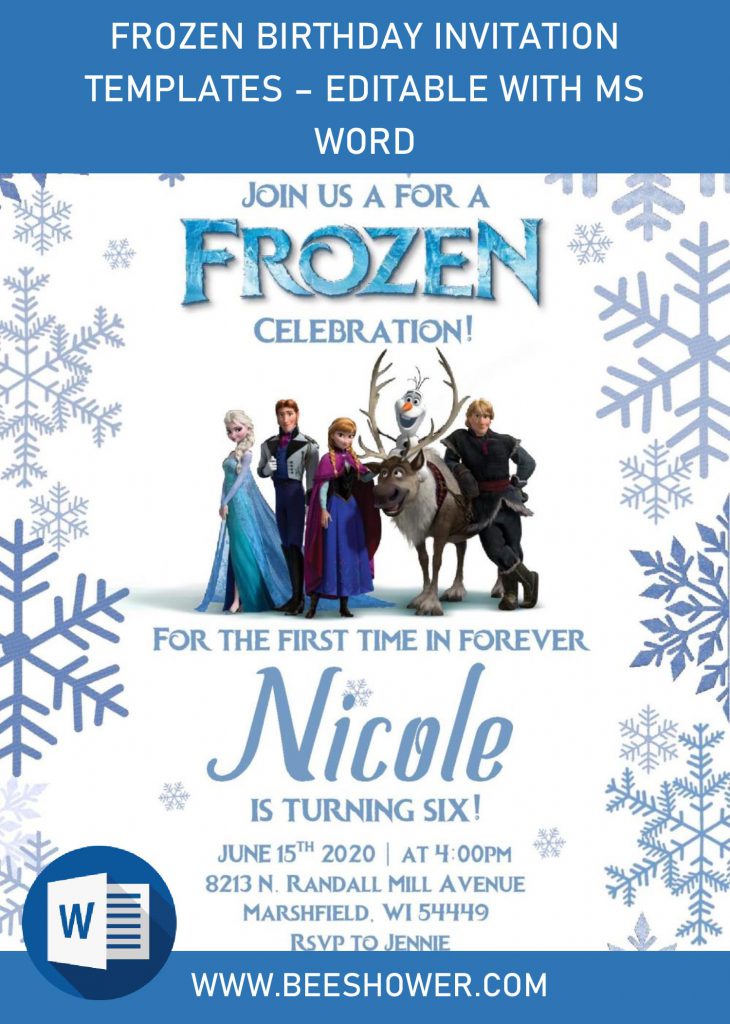 Two days ago, I finished this project but couldn't get myself really focused on writing these one, so that's why, there is a slight delay for that. By the way, this "Frozen" template has six different designs, but in general, it was decorated in such beautiful way, for sure. For example, there are gorgeous snowflakes decorating its main layer, to depict that your party is going to be the real "Frozen" celebration.
In addition, you also got some illustrations right at the center of card, and followed with some wording and its own unique and aesthetic looking Font-styles. There is one particular thing that you should know that, and it would be, this template is having kind of good feature, it is editable with Microsoft Word. How awesome is that?  None of you would find these one easily, like in our site.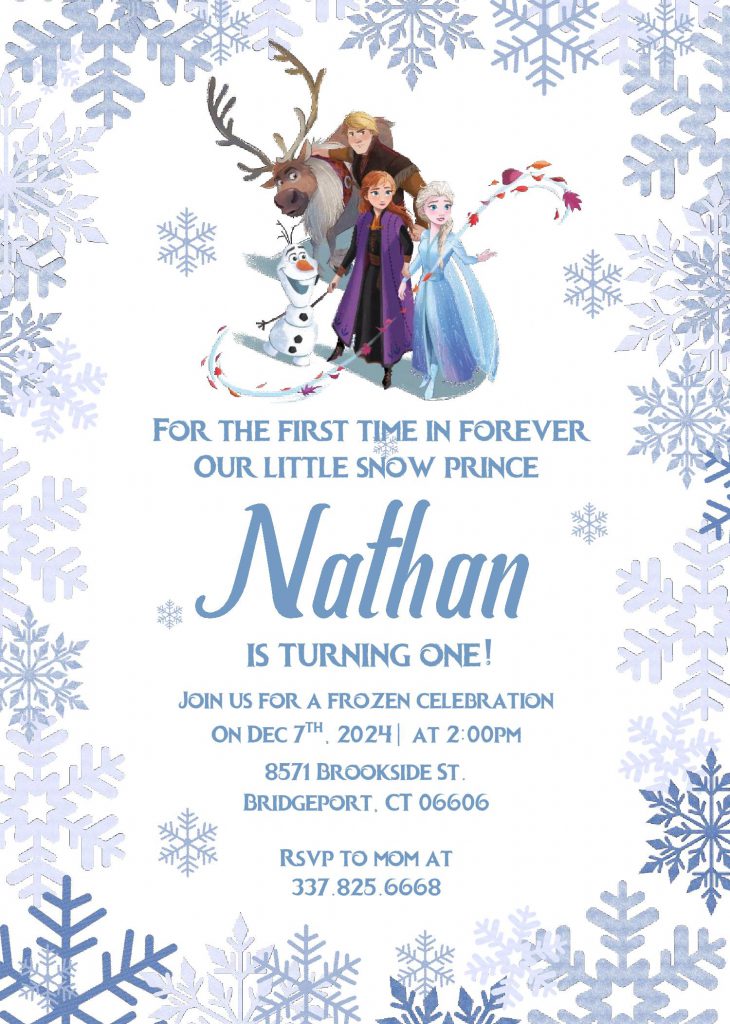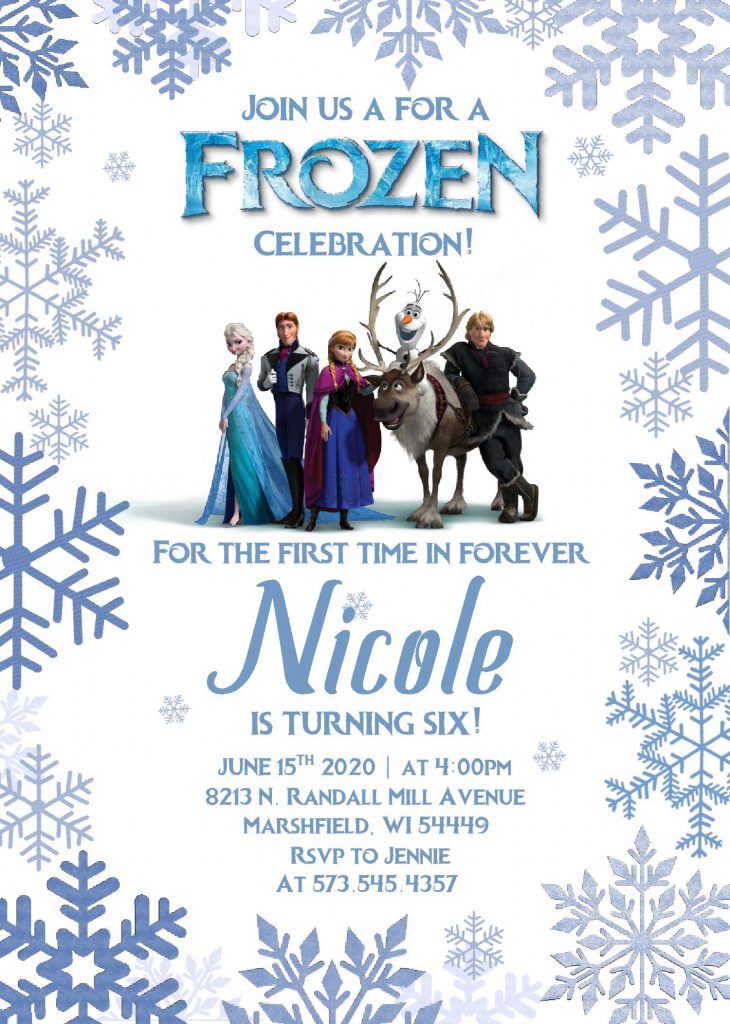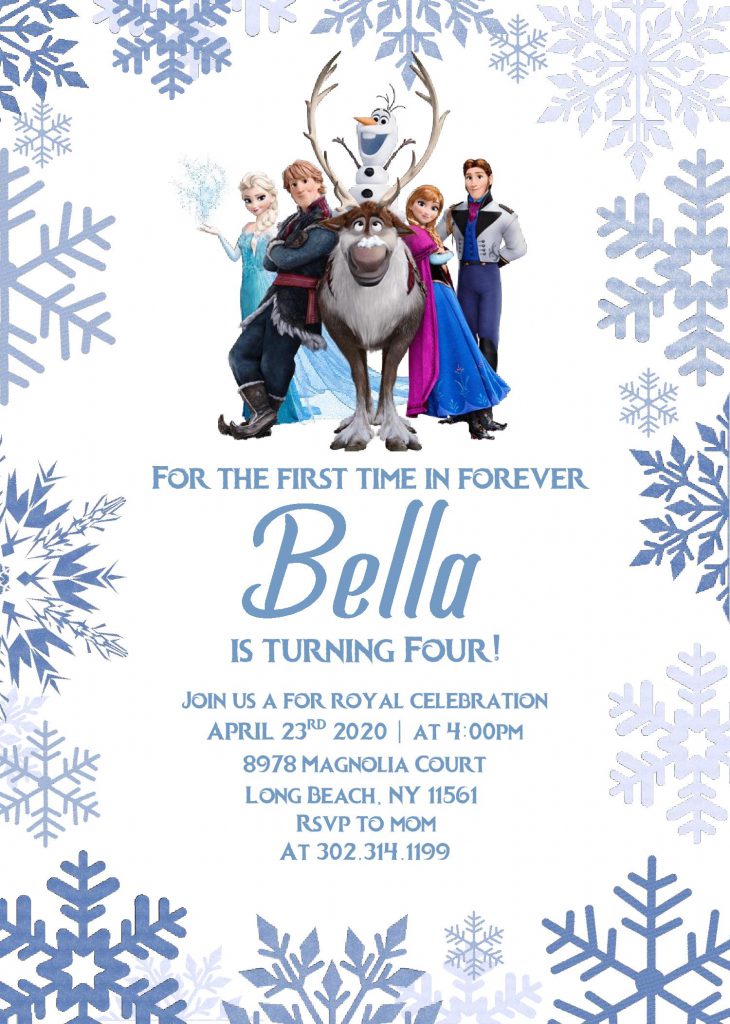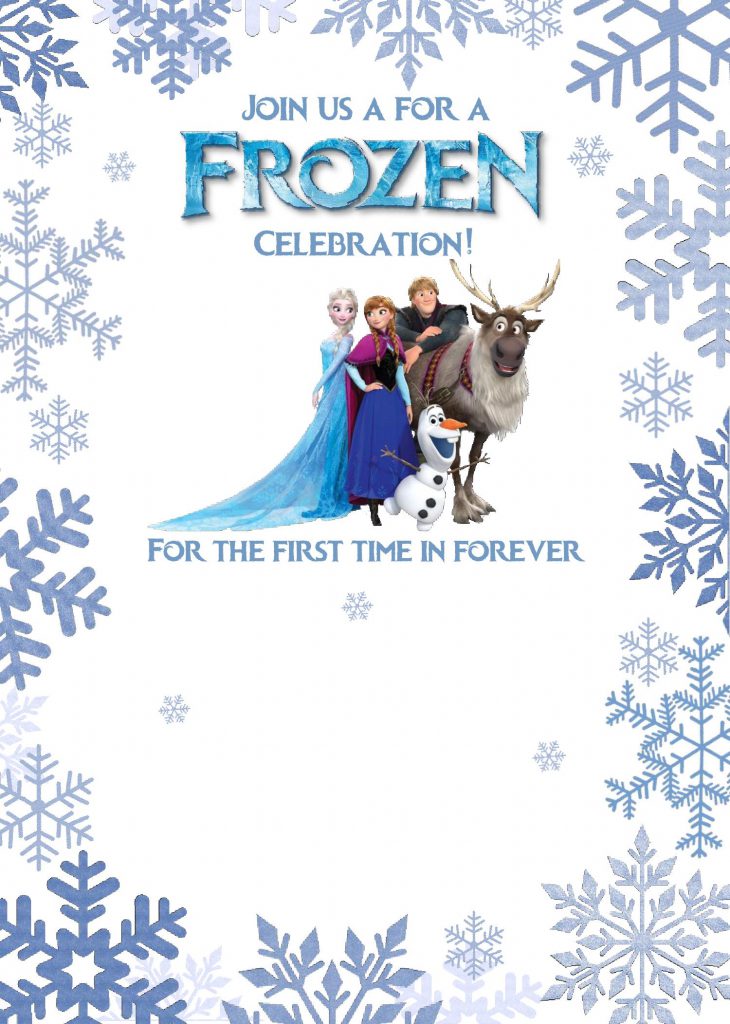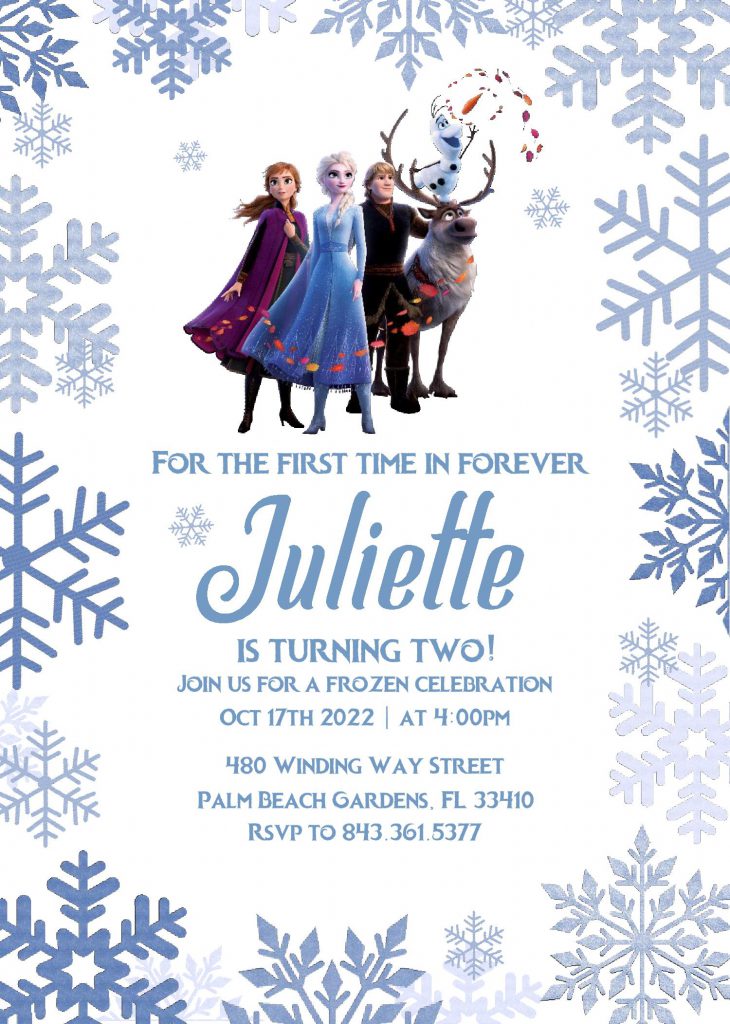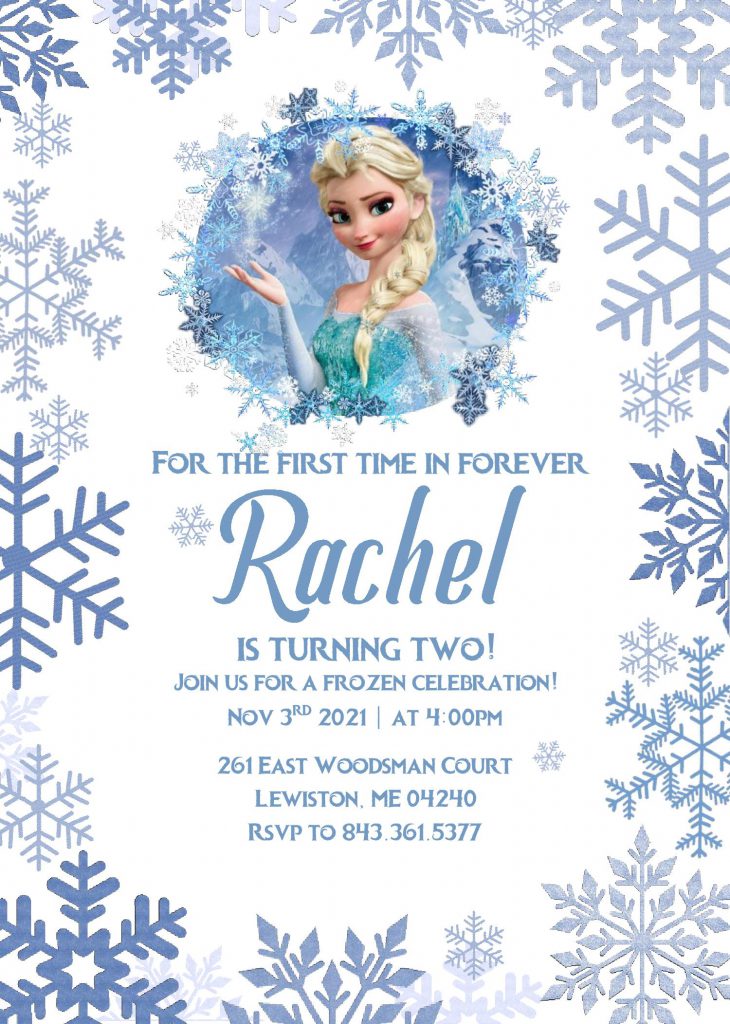 How to download
Click the download link (Above)
Wait for a second, and now you should be seeing "G-drive Page"
Click the "RED" download button, and Locate the destination folder.
Tap "enter" to start the download process.
Once the download process is finished, you can open/edit the file through Microsoft Word app.
Additional Information
          Before you're going to customize or edit our template, you'll need to extract the file, using an app like Winrar/7zip. Then don't forget to install all the required fonts inside the "Fonts" folder. If you have followed all of those instructions, now you can enter the cool "editing session", by opening it using Microsoft word. Last but not least, pick either Card-stock or Cotton paper as your printing paper.