If you want to celebrate baby shower party for your born-to-be baby and love the classic Victorian design, this printable Tea Party Baby Shower is for you. This old-style invitation can be downloaded for free and you're free to spread it out. Comes in classic paper style, this invitation comes with Victorian font style.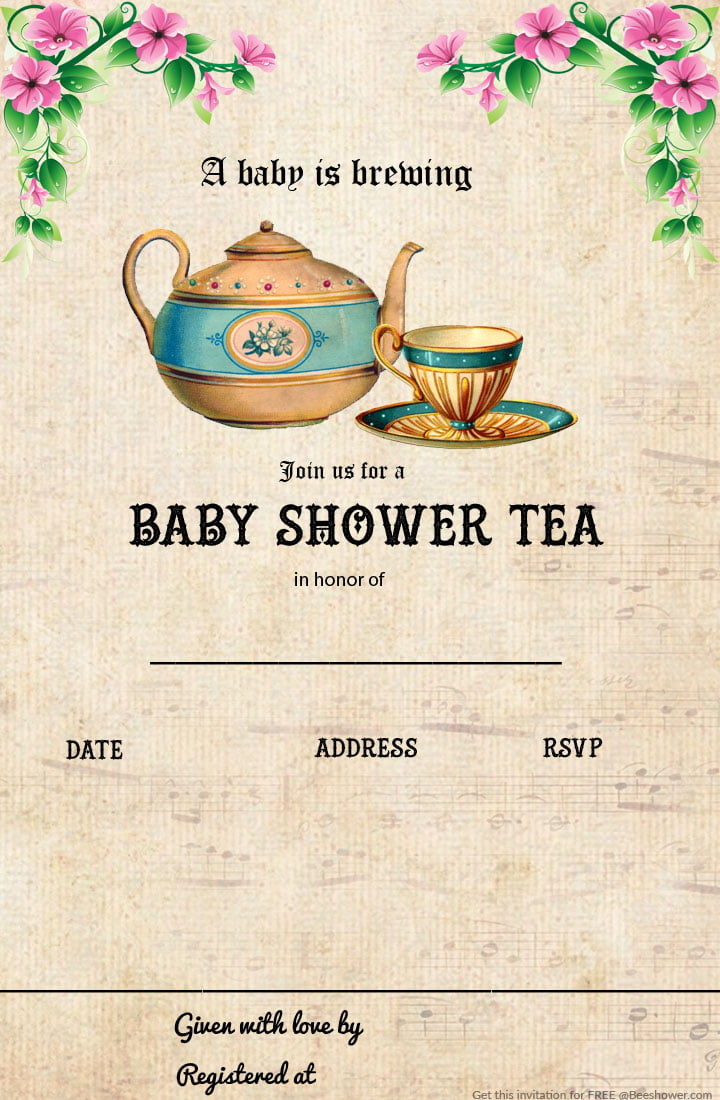 Simply download the image of the invitation and start fill in your baby shower party details. Fill your party details such as name , date , time, address and RSVP. Please write down your name too as credit. If you're registered in any shops, you can write it down too! 🙂
Fill your invitation with pen or marks. If you're able to operate photoshop, or another image editing software, you can edit it first. When you're done, you can sent it to print and spread the invitation out.
How to download?
Simply click on the image and Save Image as… Save it to your desktop and print it.
The best paper for this invitation is cardstock paper. It will give more authentic feel. If you're ready to go, ask the printshop to print it using cardstock.
Save