(FREE Printable) – Beanie Boo Baby Shower Party Invitation Templates
Your baby's first birthday and celebration of becoming a new parent is a major milestone, especially for mommy who have spent a lot efforts and wiped off all her tears and sweats to look after the baby. As a parent, we may think organizing birthday or baby shower party can be a daunting task to celebrate her first special event with your loved one. Are you looking for some inspiration for your shower party? You have found it at the right place. Browse a variety type of ideas for your baby shower invitation card here, and it's absolutely free. Today, we also have something special to share it with you, we have designed an adorable and lovely invitation card design for you. Here they are, Beanie Boo template design, it features lovely Beanie Boo-inspired theme blends with flashy background and cute stuffs such as, Beanie's Bear, Lion, Koala, and so on. Which makes it excellent choices for your baby shower invitation and also you can do-it-yourself to make sure this mini party doesn't have to be an expensive production. For paper material, use card-stock paper for a better result, as it has various kinds of texture, color and thickness and it known to be used for wedding and birthday invitation.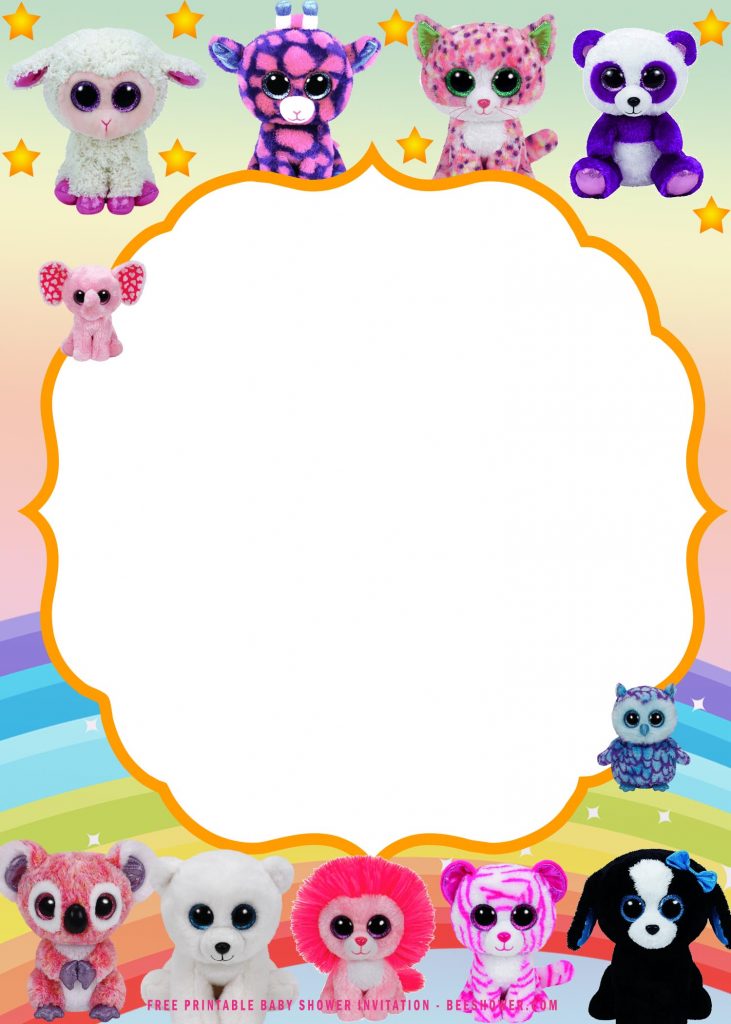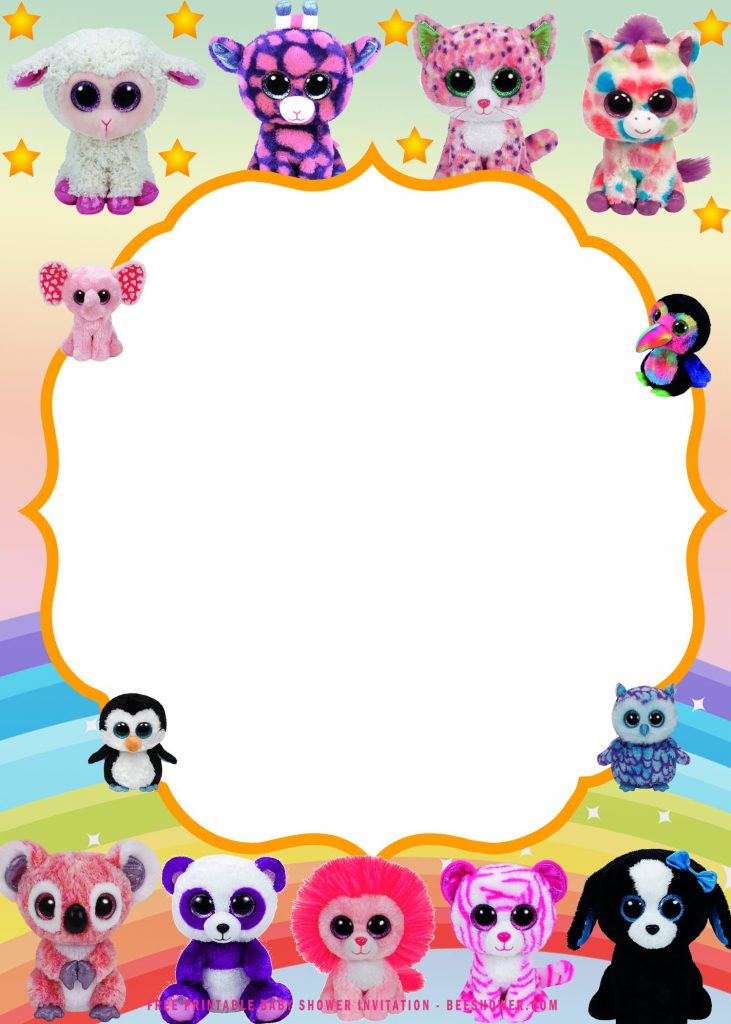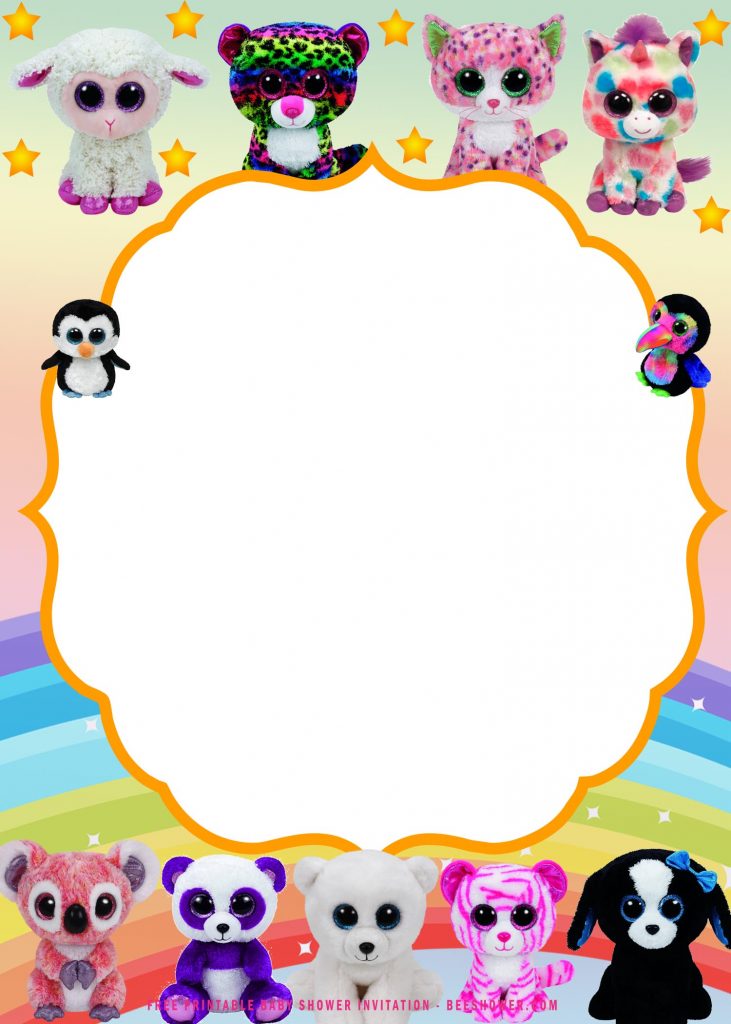 You may have a question about how to download our template collection. Go to the web-page where you want your invitation templates to be downloaded, click on each image you want and then right click those one and choose save image as, your template will be saved in your default download location.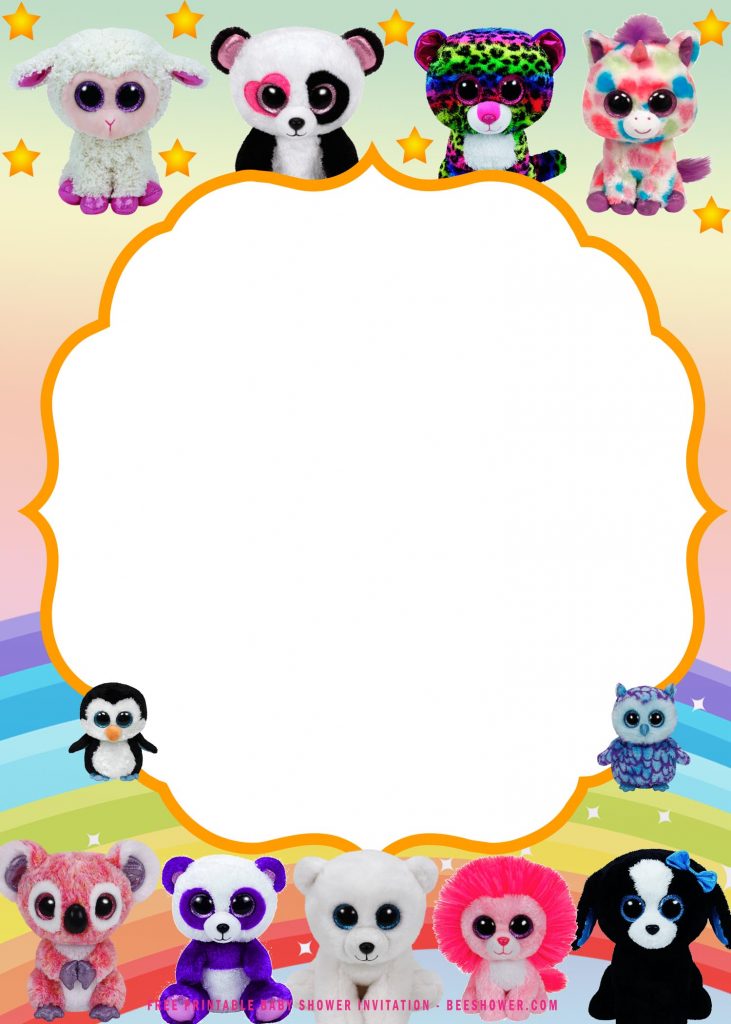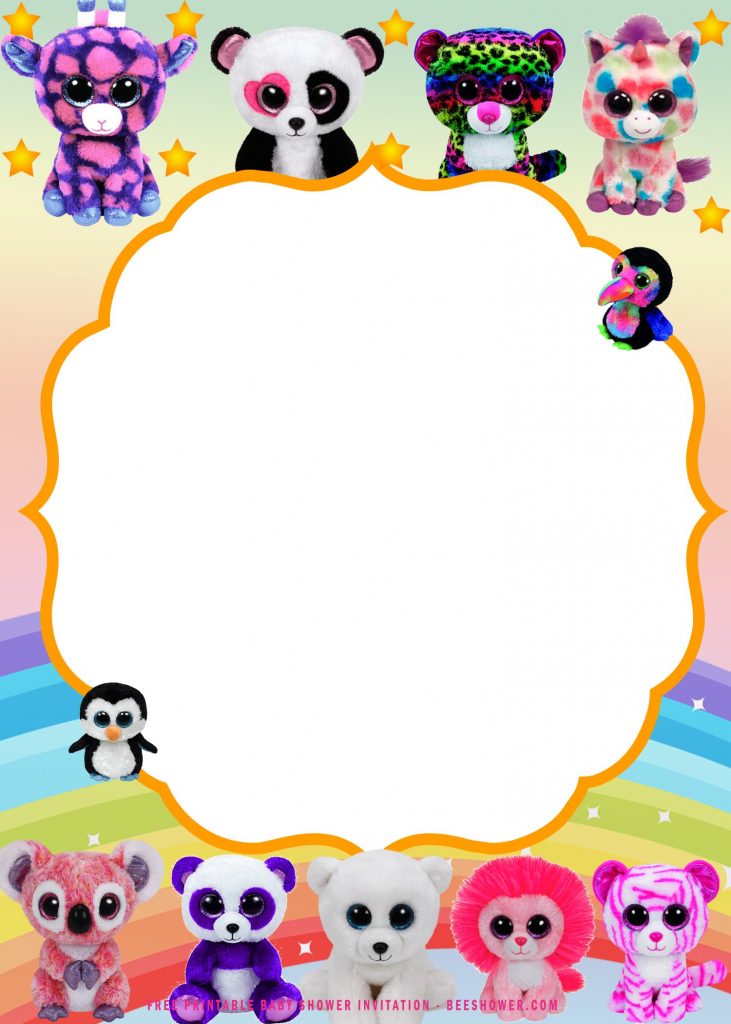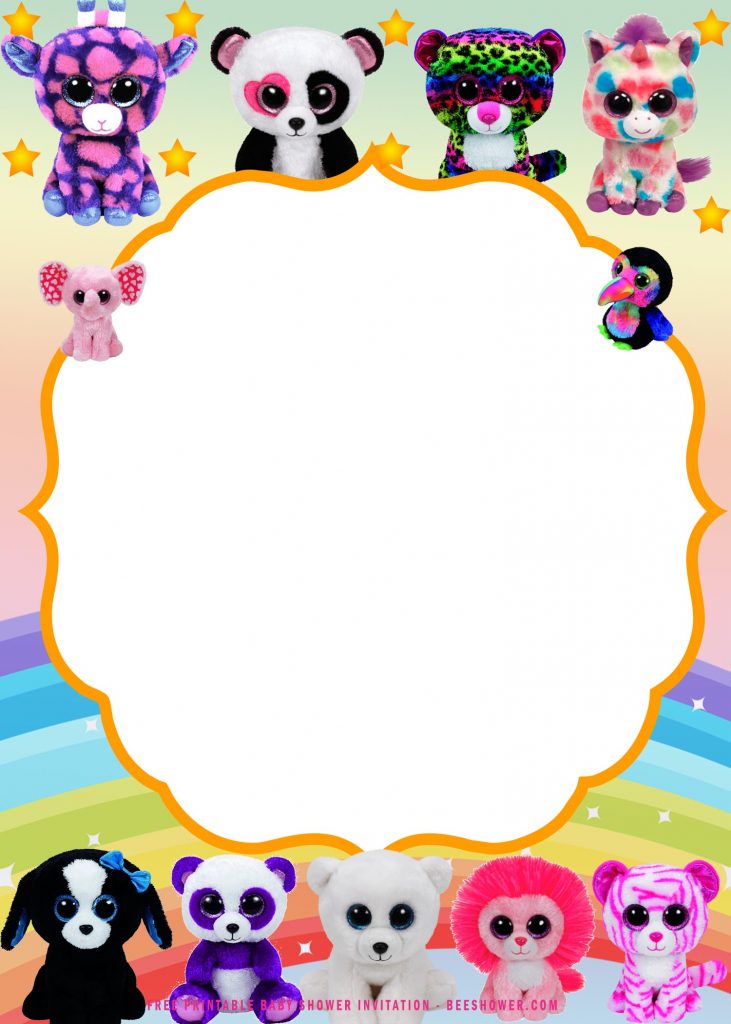 For wording ideas, you can browse and which one is suitable for your baby shower wording for the invitations. You can go for some rhyming words and cute phrases, all of them are perfect choices for baby shower / birthday invitations cards. Luckily, we have some wording ideas for you, here they are,
Please come and join us to Celebrate
(Baby's Name)
With Beanie Boo's Party
Saturday, April 12th | 2pm – 4pm
Location
RSVP & Dress-code
Baby's Name
Is Turning "__"
Join us for a Beanie Boo Party!
Saturday, April 12th | 2pm – 4pm
Location
RSVP & Dress-code