FREE Fiesta Cactus Baby Shower Invitation
Are you about to hold a baby shower party as your thank form to God for giving you a baby? Then, you might need our Fiesta baby shower invitation. It might be useful to invite your circle people such as your family, friends, or neighbors to come to celebrate your thanksgiving party. This invitation looks very simple but refreshing and charming in its way. Plus, it is informative since it has details such as the place, time, the baby's name-to-be, and the date. Get your free printable Fiesta baby shower invitation on our web soon!
Our editable Fiesta shower invitation is free to download. You just need to click the download button near the invitation with your smartphone, personal computer, Mac, or other devices. After downloading this invitation, use paint or windows photo viewer apps to open it. Therefore, you must make sure you have already installed that software on your device. Anyway, the Fiesta invitation looks perfect for both a baby girl and a baby boy.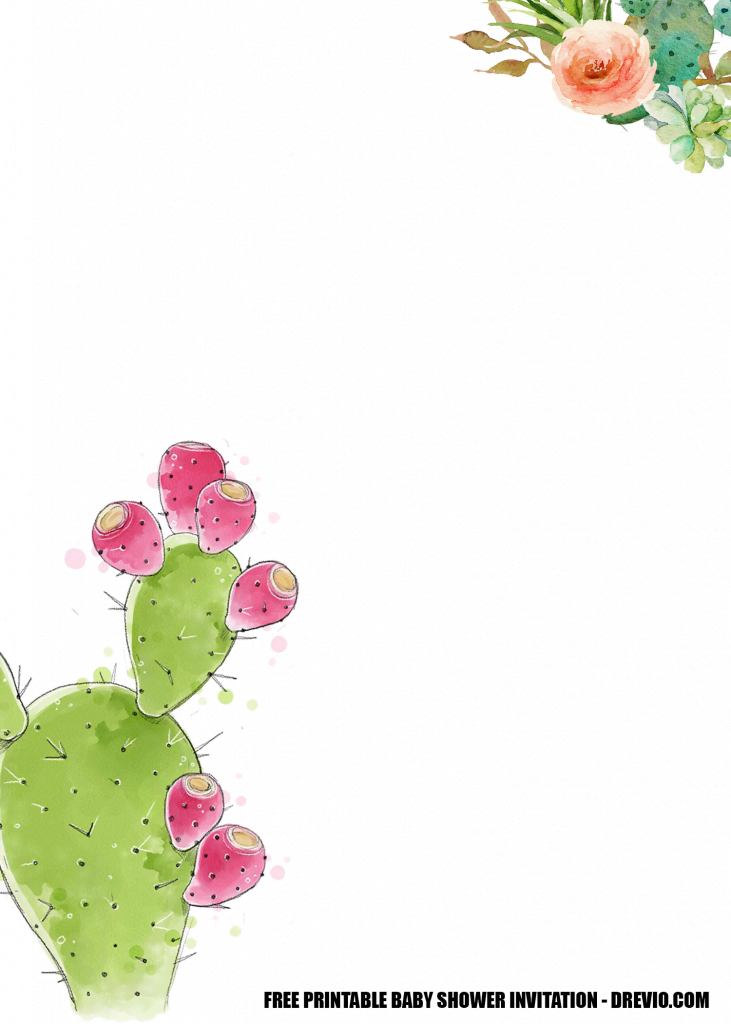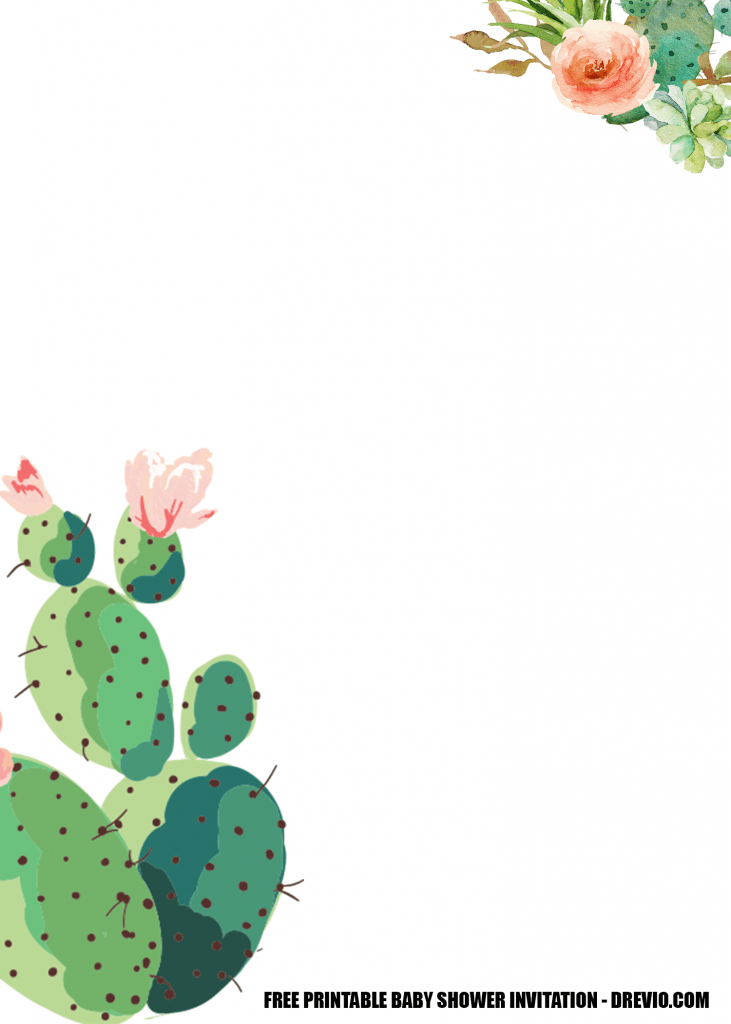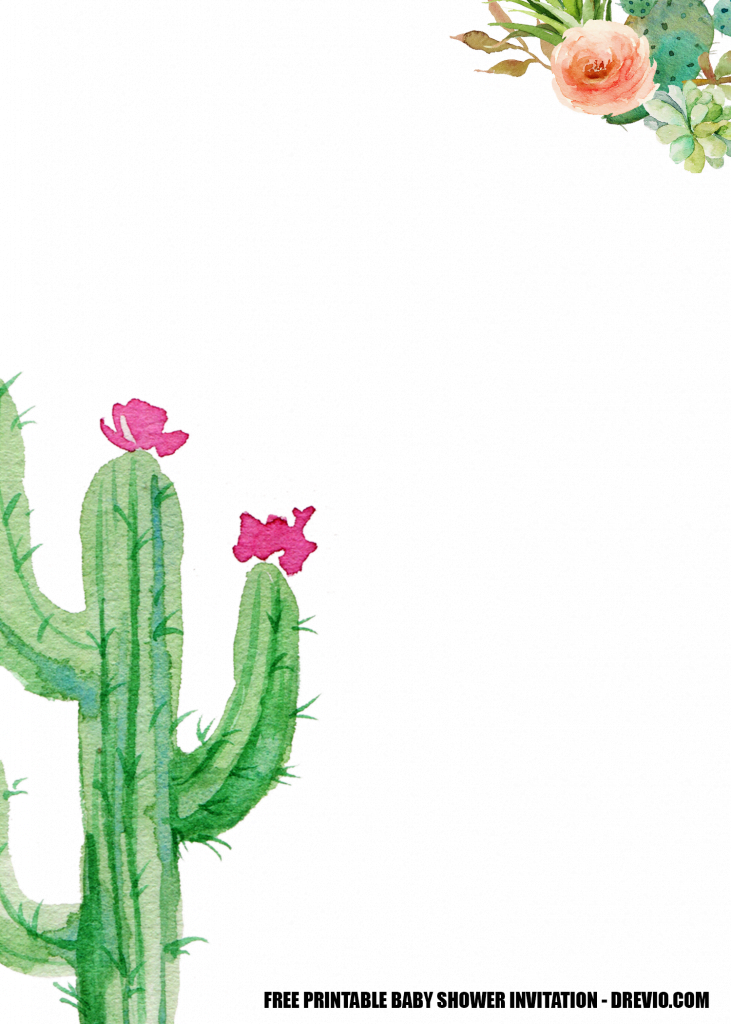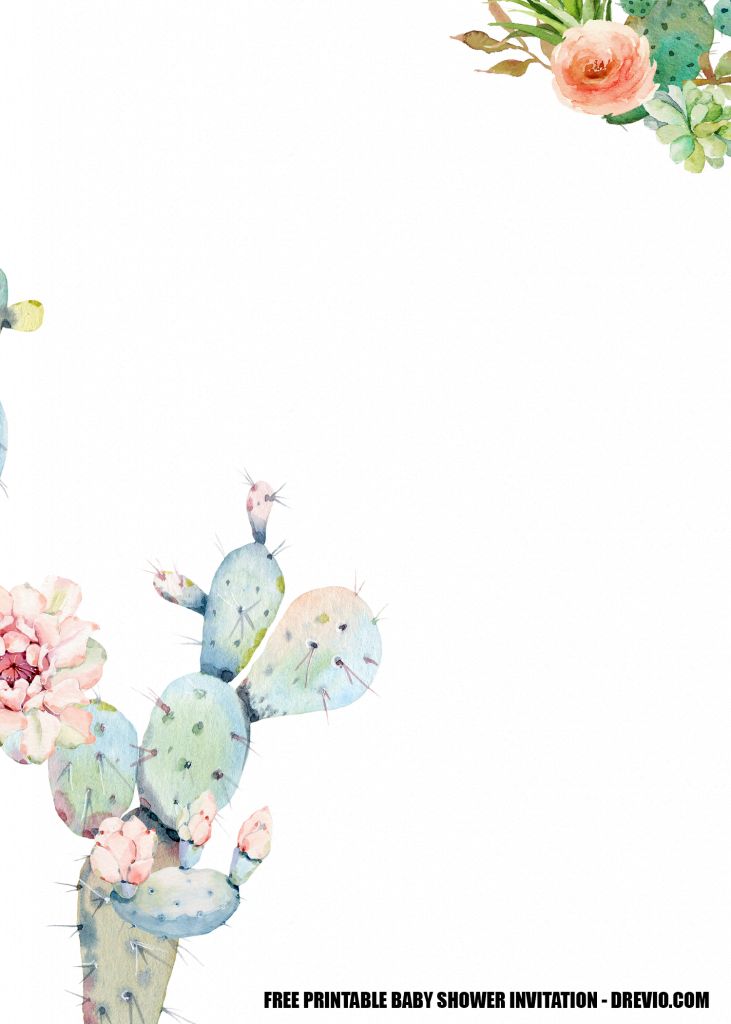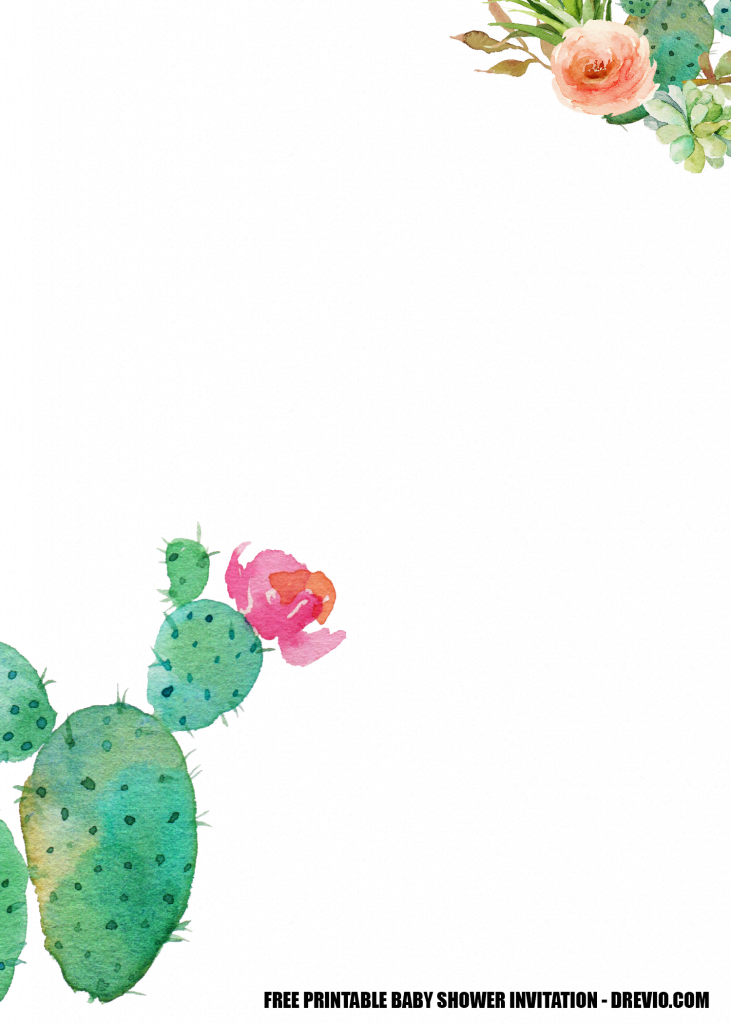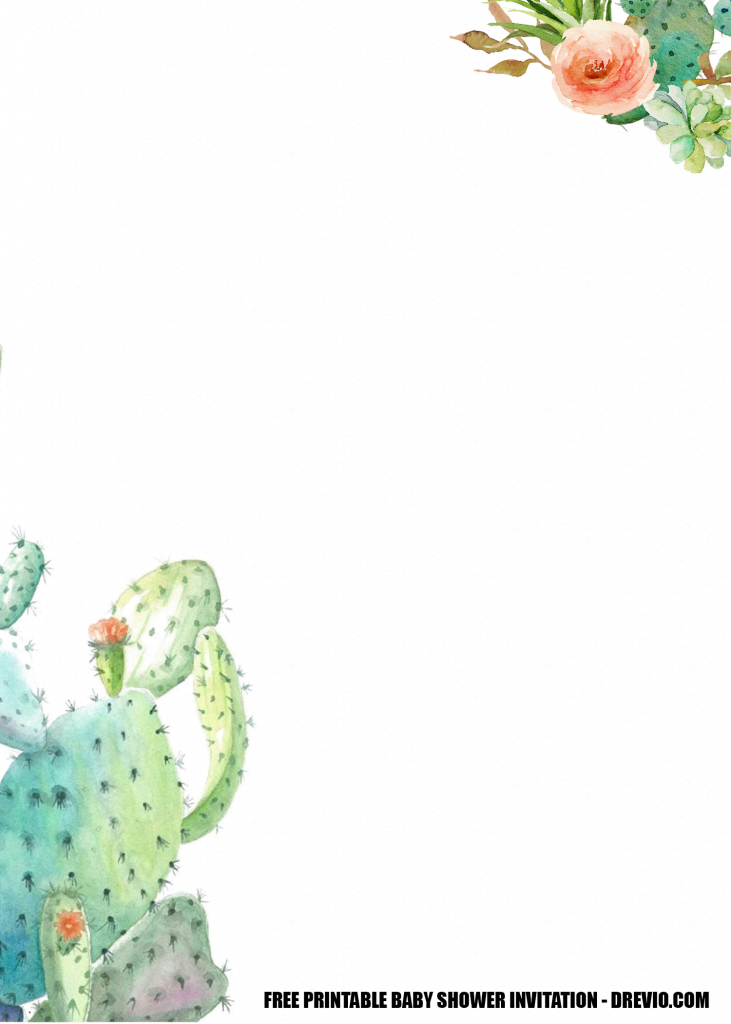 Fiesta thanksgiving invitation does exist in a portrait and a landscape with 5×7 inches size. For your additional info, it also comes in a full HD resolution picture so that it must be qualified and unbreakable. Anyway, if you would like to customize your invitation for free, you need to go online. Next, check the site on https://canvas.drevio.com/start/. There, you could make use the features to add text, sticker, or shape, crop, resize, draw, insert Word Art, change the frame, etc.
Our free printable Fiesta baby shower invitation comes in white background with different various green cacti and succulent plants picture model. Then, let you go to the printing shop to print your invitation with your cash. Yet, if you have a printer, it is best to use it.
Before printing, you need to think about the definite invitation papers. Let you use pearlescent which has a blush paper design or a cardstock that is thick and strong for printing. Plus, do not forget to use the colorful ink for getting the best printable invitation result.