You must be familiar with Dr.Seuss work such as "The Cat in The Hat" and "Green Eggs". These are the most famous works of Dr.Seuss for children all over the world. He has published 60 books and being translated into more than 20 languages. In 2008, one of his story became a movie entitled Dr.Seuss' Horton Hears a Who! Not only the kids, the adult would learn lots of lessons when seeing this movie.
Are you plan to celebrate your baby birth in Dr. Seuss' movie? Here we have an example of Dr.Seuss first baby shower invitation ideas template and some party ideas that you can use and adapt. Our file is in JPEG format that is very easy to download. It comes in mostly-light blue background. The cat wearing red hat is standing on the corner. We design the best blank space for you to write the date, time, location and RSVP. You can write using marker or editing software. While you are able to operate Photoshop, that would be great.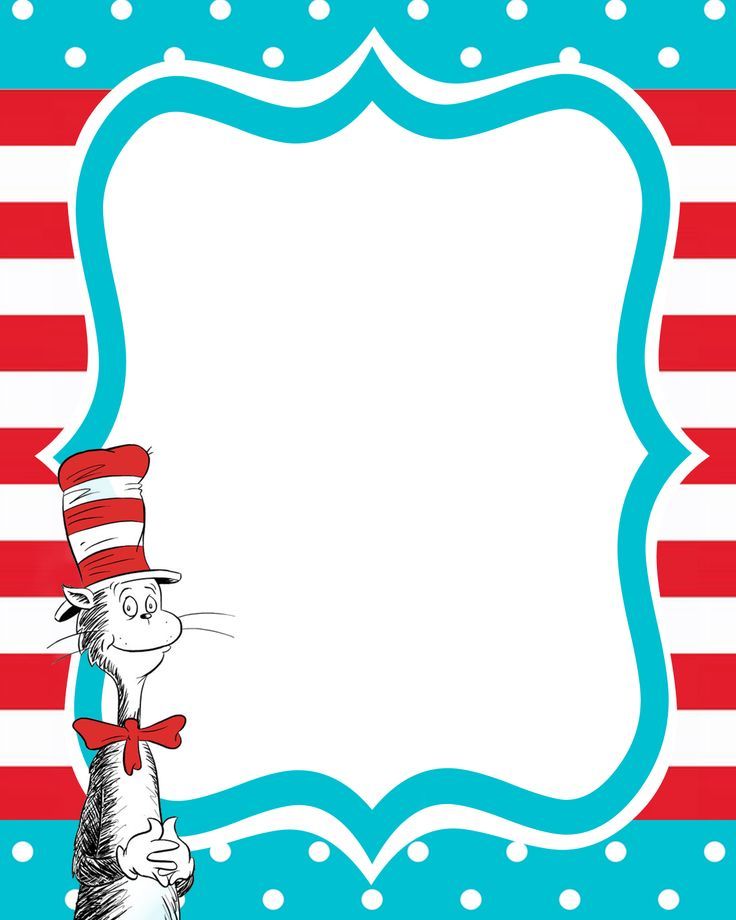 How to download this file
Simply you can get this file just by clicking on the image. Choose Save Image As menu and place the file on your folder.
What kind of paper should you use?
To get the best Dr.Seuss first baby shower invitation ideas template, use a cardstock paper for more authentic result. It is possible for you to resize the original file size.
Wording  example for the Dr.Seuss first baby shower invitation ideas
We give you one wording example to be written on the invitation card.
You could not…would not…want to miss!
Please join us for a baby shower before
Emma Watson
is due!
March is the month
the 22nd is the day
The shower starts at 11:00 am
So please don't be late!
1721 Horne Ave
is where we will play!
RSVP to Amy: 555-341-4456 if you would
Dr. Seuss party ideas
Don't be confused for the party ideas. We have some example of it for you to use. It is free if you want to adapt the ideas.