Make a stunning birthday party with Minions. They are the happiest creatures in the world. You can see them smile every time. So, don't hesitate to ask them to enliven your kid's birthday. Steven, Kevin and Bob are ready to entertain all the guest. Use the following Despicable Me birthday party invitations as the card. It is a free printable template that help you to perfect the party.
The free Despicable Me birthday party invitations file is in JPEG format and really easy to get. It comes in mostly blue color and Stuart is over there. We provide the blank space to be filled with the name, date, time, place and RSVP. You can use marker or editing software like CorelDraw. Both of them have their own benefit. The editing software allows you to be more creative than before. The choice is yours.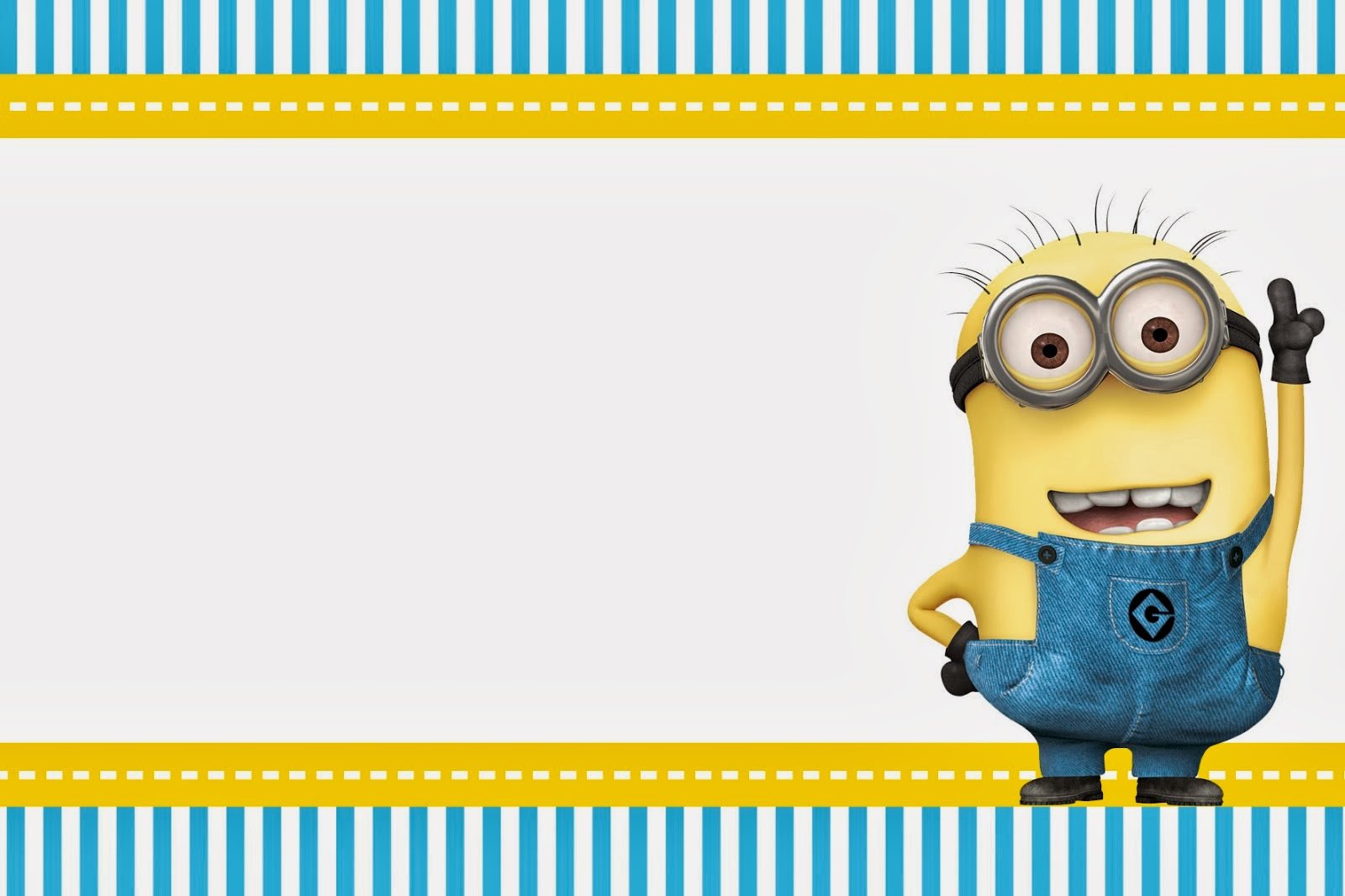 How to download the file
It is very simple to download the Despicable Me birthday party invitations file. You just need to do right-click on the image and choose the Save Image As menu. After that, place the file on your computer and it is ready to be used.
What kind of paper you should use
Since it has high resolution in HD quality, you should use a cardstock paper. It gives you an authentic printing result and sharp image. Don't ever use the common paper if you won't the bad result is yours. When you want to resize the file, then you could do it.
Wording example for the Despicable Me birthday party invitations
Hundred of the wording example can be found easily on google. Below is one example of it. You may adapt it or use your own words.
Assemble the Minions
We're celebrating
BRIAN Mc Knight
is turning three
Saturday, October fifth
at four in the afternoon
410 E Central Drive
Copperas Cove, Texas
RSVP to Michelle at 254-250-6078
Despicable Me birthday party ideas
Why don't you prepare many cupcakes in the party? Kids would love it very much. Then put the Minions birthday cake there too. Don't forget to decorate your room by adding balloons and Minions picture.