If you're Baseball fans, and wanna held a baby shower party, then you should use this baby shower invitation. This baby shower invitation inspired by a great baseball hype in USA. Download this baseball chevron baby shower invitation and start customizing your own baby shower invitation.
You can edit ANYTHING of it. You can change the text, time, date and location. If you have a better skill in photoshop you can add your own photo too! Here are the preview of the baby shower invitation. Simply download the PSD and you're ready to start customizing the invitation.
Click here to Download Baseball Invitation PSD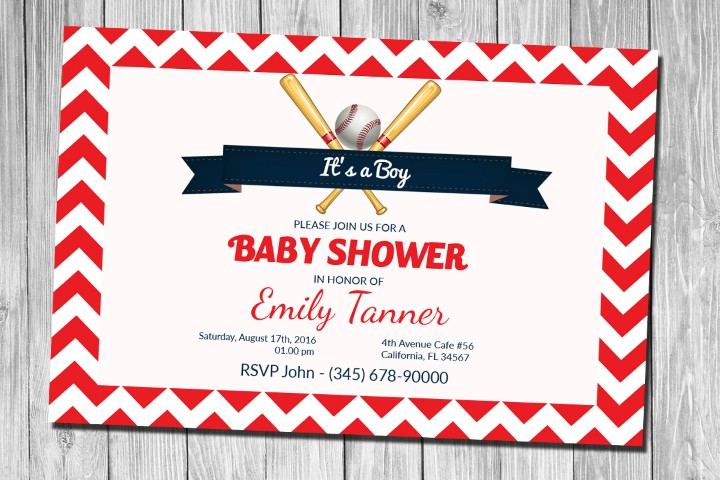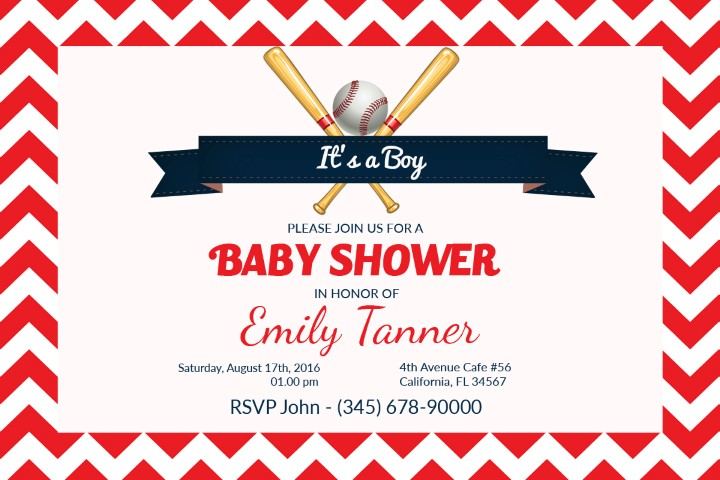 When you have downloaded the PSD, open it with Photoshop. Edit the invitation time, date and location. You can use some baseball wording or your own words like :
It's a Boy!
Please join us for a BABY SHOWER

in Honor of
Johnny Cage

Saturday, November 17th,2017
01.00 – 03.00 PM

567 Avenue, California, FL 34567

RSVP Anna – (123)456-7890
When you're done, you can save the image as and go to your nearest print shop and start spread it out! That's all! Please share this post on your facebook, maybe some people really need this invitation.