Give big surprise to your grandma in her 50th birthday. Many people believe that 50 represents gold era of our live. In 50, everyone hopes will get everything, such as grandchildren, enough material and leisure time. So, why don't you celebrate grandma or grandpa's birthday with family? Do it simply, like having dinner and singing a song together. How a wonderful live!
Here we give you a free printable invitation template and 50th birthday party invitation wording. The template comes in JPEG format that really easy to get. This template comes in colorful pictures, means that 50 is not the end. However, in 50 everyone is possible to do anything, even the youth does. This file has high resolution in HD quality. So, don't worry about the printing result.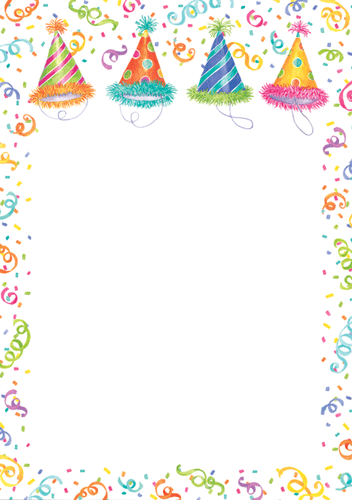 How to get the file?
It is really easy and simple to download the file. Click on the image and choose Save Image As menu. Place the file on your folder and it is ready to be used.
What is the best paper to print?
We hardly recommend you to use a cardstock paper. This kind of paper will give you an authentic printing result. It looks like you print photos. How stunning your invitation card is.
Example for the 50th birthday party invitation wording
Bunch of wordings you can get in google. The wording will be placed in the blank space. If you need an example, we have one. You may adapt it or have your own words.
Cheeres and Beeres
Here's to 50 years
Join us to Celebrate
Adam's 50th Birthday
Saturday, February 12th at 1 pm
Stone Brewery
12345 West Highland Way
Escondido, CA 12345
RSVP to Kara Jones by 2/10
555.123.4567
50th birthday party ideas
What is the best decoration for 50th birthday party? Cupcakes, beers and snacks are the best refreshment for 50th birthday party. Decorate your room by having colorful paper. If it is possible, color the wall in a new pastel color. Having mini games would be great in a party.