Are you ready to breathe fire into your baby shower party? A cute dragon-themed baby shower is a fantastic way to celebrate the impending arrival of a little one with a whimsical twist. From invitations to decorations and games, we've got you covered with this comprehensive guide to throwing a magical dragon-themed baby shower.
Dragon-Themed Baby Shower Invitations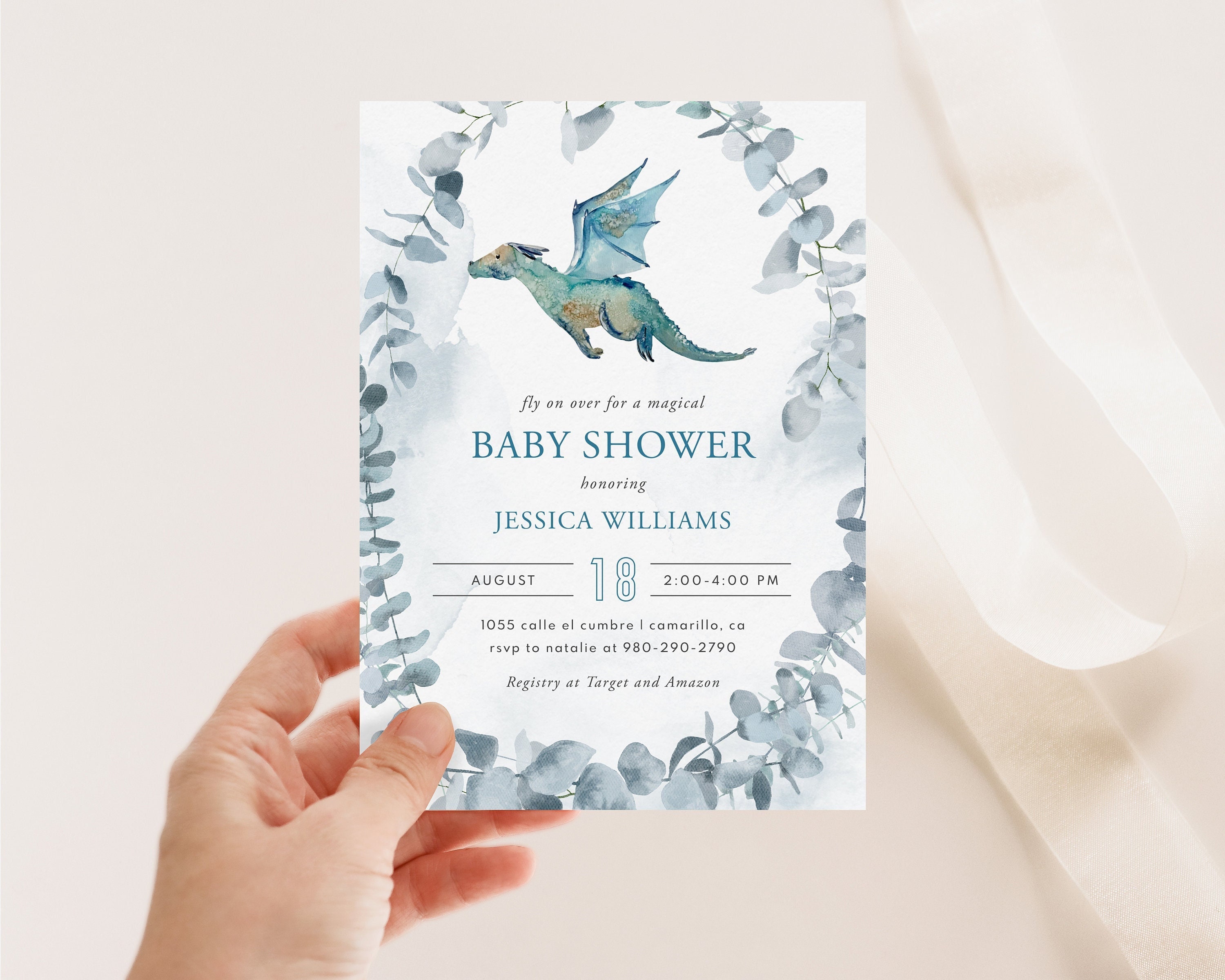 The first step in planning your dragon-themed baby shower is to send out the perfect invitations. Here's how you can do it:
Dragon Illustrations
Choose invitations with adorable dragon illustrations. You can find dragon-themed baby shower invitation templates online or design your own with dragon clipart.
Look for or create invitations featuring charming dragon drawings or designs. These illustrations will set the tone for your dragon-themed baby shower and give guests a glimpse of the magical celebration to come.
Messages
Craft a playful message like, "Get ready to meet the little fire-breather!" or "Join us for a dragon-tastic baby shower."
Your invitation message should capture the spirit of the dragon theme. Consider using playful language that hints at the enchanting world of dragons, creating excitement among your guests.
Date, Time, and Venue
Include all the essential details – date, time, venue, and RSVP information. Ensure that your invitations provide clear and concise information about when and where the baby shower will take place. Adding an RSVP option helps you plan for the number of guests attending.
Online Options
Consider digital invitations for eco-friendly and convenient options. Websites like Beeshower or Drevio offer dragon-themed templates.
How to Download
What you need to do is click (left-click) the preview image.
You should see a new page popped-up in your display, then you need to "right-click" the image and select "Save image as"
Locate the destination folder, or just leave it as it is. Then "Enter" to start the download process.
Please note this, all files/materials have been included in that package, so once it's finished, you are able to customize it right away.
If you prefer an environmentally conscious approach or want the convenience of digital invitations, offer dragon-themed templates that you can customize and send electronically. This saves on paper and postage.
Dragon Delights for Your Guests
Now, let's talk about the treats and food that will have your guests roaring with delight:
Dragon Cake
Order or bake a dragon-shaped cake with colorful scales and dragon eyes. You can even add edible dragon figurines for extra flair.
A dragon-shaped cake is the centerpiece of your culinary delights. It can be crafted with intricate details, including vibrant scales and captivating dragon eyes. Adding edible dragon figurines makes it a work of art and a delicious treat.
Dragon Egg Cookies
Serve cookies decorated like dragon eggs with vibrant icing. These cookies can be shaped and decorated to resemble dragon eggs. The use of colorful icing creates the illusion of beautifully textured dragon eggshells, adding a touch of fantasy to your dessert table.
Dragon Punch
Create a signature dragon punch with green fruit punch and floating dragon fruit chunks. You can also add a splash of lemon-lime soda for fizz.
The dragon punch serves as a thematic beverage option. Green fruit punch, with its color reminiscent of dragons, can be enhanced with dragon fruit chunks that appear to float like treasures in a mythical pond. The addition of lemon-lime soda adds a refreshing fizz.
Fruit Dragon
Assemble a fruit platter in the shape of a dragon, using grapes for the scales, kiwi for wings, and a watermelon for the body.
This fruit platter is a masterpiece of culinary creativity. Each element serves a purpose in bringing the dragon to life. Grapes create the scaly texture, kiwi forms the wings, and a watermelon acts as the dragon's body. It's a healthy and visually striking option.
Dragon-Themed Decorations
Transform your space into a dragon wonderland with these creative decorations:
Dragon Balloons
Hang dragon-shaped balloons around the venue for a pop of whimsy. Dragon-shaped balloons are eye-catching decorations.
These whimsical additions, suspended throughout the venue, create a sense of enchantment and wonder, setting the stage for your dragon-themed celebration.
Dragon Banners
Customize banners with dragon motifs and the baby's name. Personalized dragon banners not only add a decorative element but also make the event more intimate.
By including the baby's name, you celebrate the upcoming arrival and make the decorations uniquely relevant to the occasion.
Dragon Eggs
Scatter dragon eggs (decorative ones) as table centerpieces. Dragon eggs as centerpieces add an element of mystery and wonder to each table. These decorative eggs can vary in size and design, contributing to the overall dragon theme and sparking conversation among guests.
Dragon Scales
Use green and gold sequin tablecloths to mimic dragon scales. The choice of tablecloths is crucial to creating an immersive dragon-themed environment.
Green and gold sequins resemble the shimmering scales of dragons, making your dining area feel like the lair of these mythical creatures.
Dragon Tail Streamers
Craft dragon tail streamers to hang from the ceiling, creating a captivating atmosphere. Dragon tail streamers add a dynamic and playful element to your decor.
These streamers mimic the appearance of dragon tails, flowing from the ceiling to create a captivating visual effect, further immersing guests in the dragon-themed ambiance.
Stay tuned for the continuation of this guide, where we'll explore dragon-themed activities and games, as well as adorable dragon-themed costumes for your guests!
Activities and Games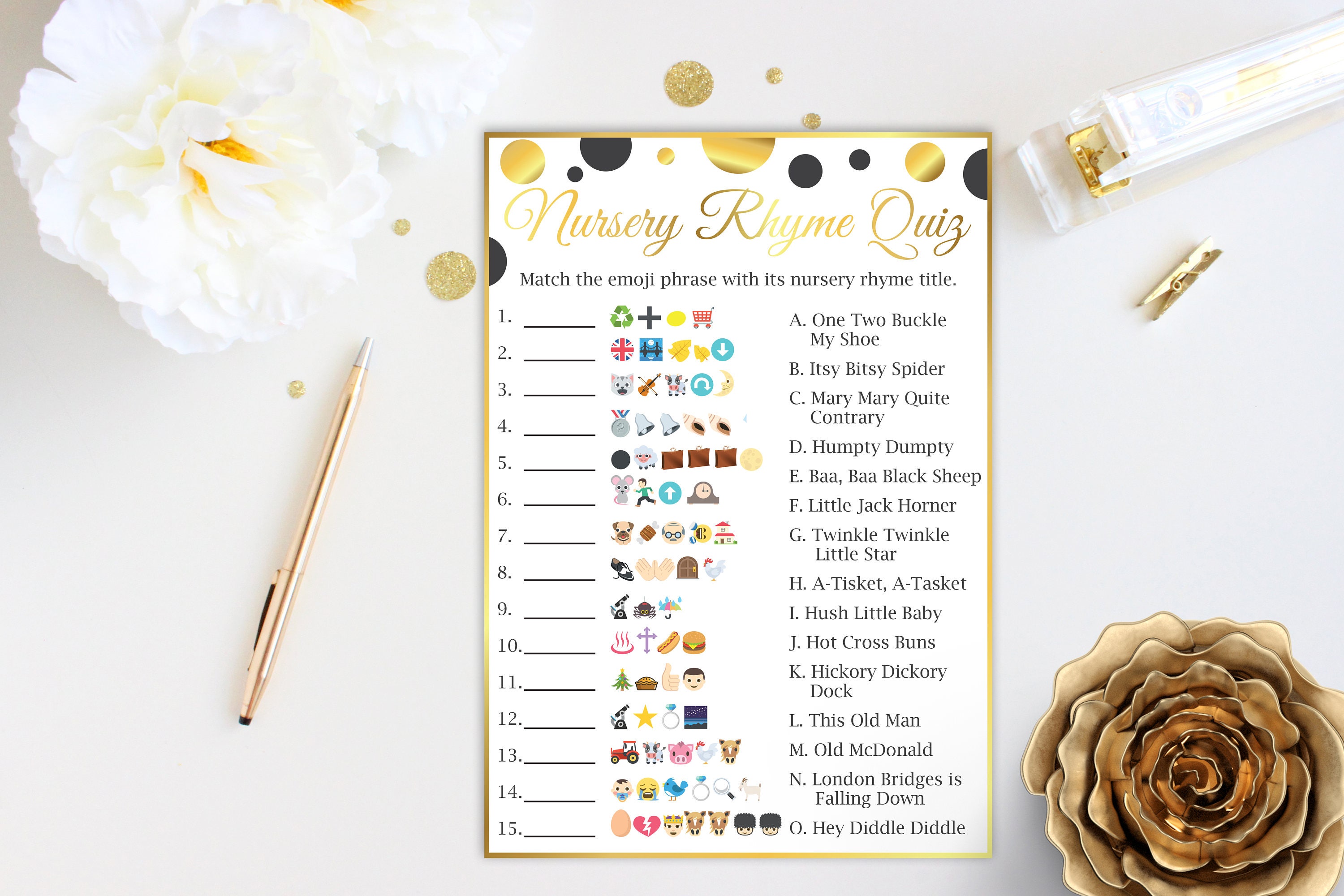 Keep your guests entertained with dragon-themed activities and games:
Dragon Egg Hunt
Organize a dragon egg hunt, hiding small dragon figurines or chocolate eggs around the venue. The dragon egg hunt is a delightful activity that engages guests in a scavenger hunt.
Hide small dragon figurines or chocolate eggs throughout the party area, prompting participants to search for these hidden treasures. This game adds an element of excitement and exploration to your baby shower.
Guess the Baby Dragon
Have guests guess the baby's birthdate, weight, and other details, with a prize for the closest guess. "Guess the Baby Dragon" is a game that involves guests making predictions about the upcoming arrival.
They can guess the baby's birthdate, weight, or even the baby's name. Providing a prize for the closest guess adds an element of friendly competition and anticipation to the event.
Dragon Craft Station
Set up a crafting station where guests can make their own dragon masks or decorate dragon onesies for the baby.
The dragon craft station encourages creativity and hands-on participation. Guests can either create dragon masks to wear during the party or decorate dragon-themed onesies for the baby.
This activity fosters a sense of involvement and provides unique keepsakes for both the parents and the baby.
Dragon Trivia
Test your guests' knowledge with dragon-themed trivia questions. Dragon-themed trivia adds an intellectual twist to your baby shower.
Create a list of questions related to dragons, dragon folklore, and mythical creatures. Guests can compete individually or in teams, testing their knowledge and enjoying a fun, educational game.
Dragon-Themed Costumes
Encourage guests to embrace the theme with dragon-inspired costumes:
Dragon Onesies
Provide dragon onesies for guests to wear during the party. You can find adorable options on Amazon.
Dragon onesies add a whimsical touch to the celebration. Guests can dress in these adorable outfits, immersing themselves in the dragon theme.
Offering a variety of dragon onesies, such as those available on Amazon, allows guests to choose their favorite style and size for a comfortable fit.
Dragon Masks
Offer dragon masks for guests to put on as they arrive. Dragon masks are an easy and playful way for guests to instantly become part of the dragon-themed atmosphere.
Placing these masks at the entrance encourages guests to don them upon arrival, instantly adding to the festive ambiance.
Dragon T-Shirts
Consider giving dragon-themed t-shirts as party favors. You can find some adorable options on Amazon. Dragon-themed t-shirts serve as fantastic party favors.
These shirts can be given to guests as a token of appreciation for attending the baby shower. Options like the one available on Amazon make for adorable and memorable keepsakes.
Conclusion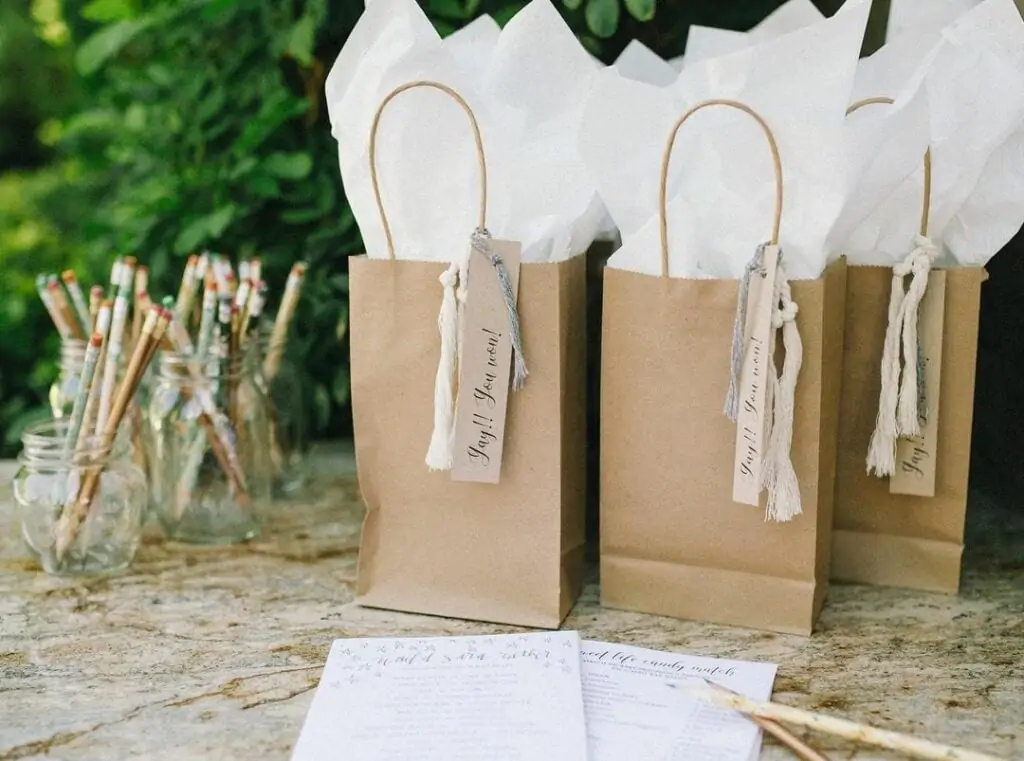 Hosting a cute dragon-themed baby shower is all about adding a touch of magic and whimsy to celebrate the new addition to your family.
From dragon invitations to decorations, delicious dragon-themed treats, and fun activities, your guests will be enchanted by this unique baby shower experience.
So, get ready to spread your wings and host a baby shower that's truly legendary! With attention to detail in every aspect, your dragon-themed celebration will be remembered by all who attend.