"Rubber Ducky Your the One!
You Make Bathtub So Much Fun!" 
The Rubber Duck baby shower party theme is perfect choice for parents who don't know the baby's gender yet. It works for both boys and girls. Here is free printable Rubber Duck baby shower invitation. This Rubber Duck baby shower invitation comes in elegant grey color.
With free rubber duck invitation below, you can just simply print the invites and fill out your baby shower with a pen or marker. It would be better if you have your own graphic editing software like Photoshop or Coreldraw. If you don't have the money, you can download Gimp! A free image editing software. This invitation measures 5×7″ with HD quality! You won't loss any detail 🙂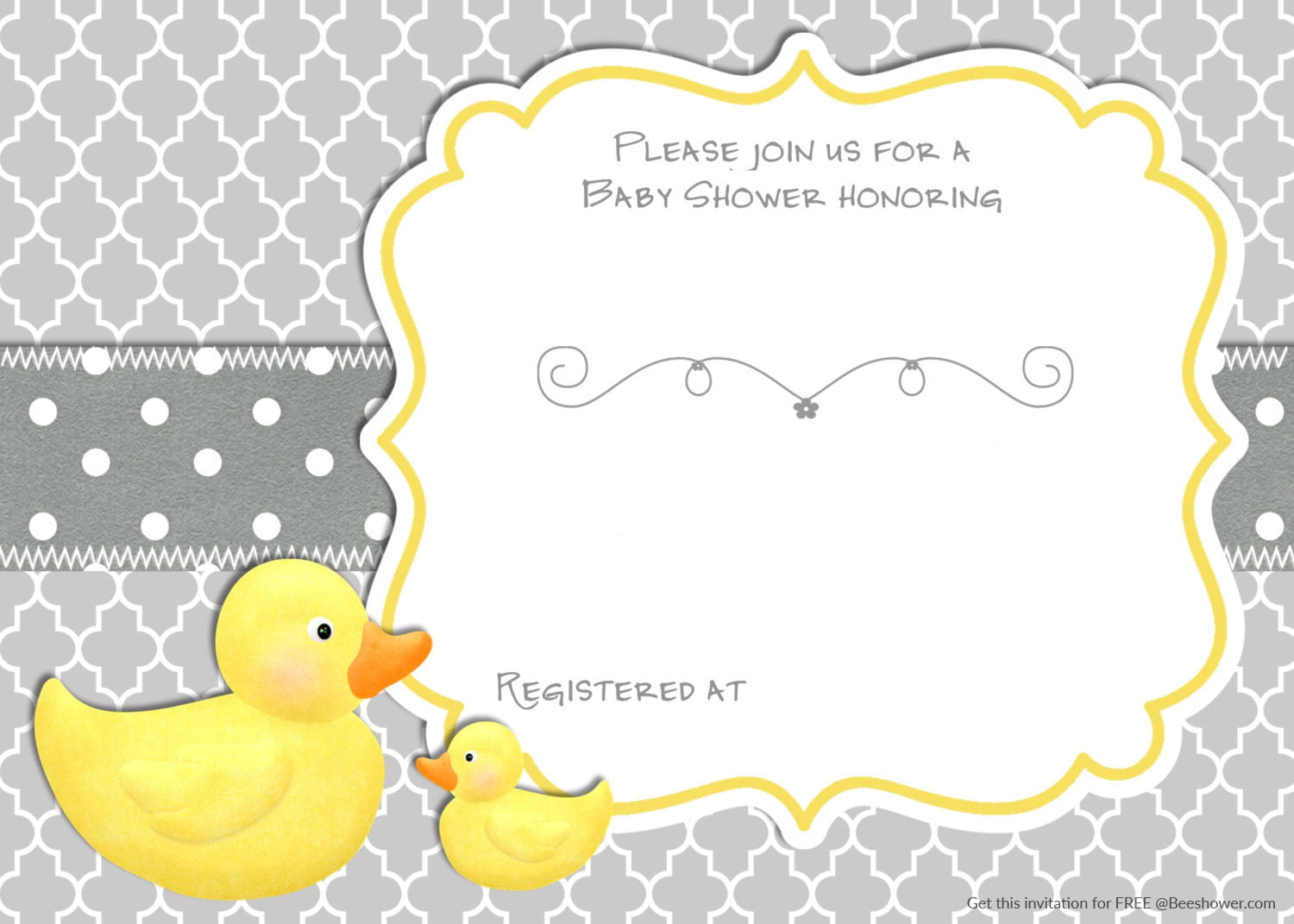 Don't forget to write down, the date, time and your location. If you're registered, write down the place. When you're done filling the party details you are ready to print it out. You can use cardstock to make more authentic feel.